Since the siding covers a large part of your home, it is important to carefully assess how it can affect your home's overall aesthetic. The right siding color can do wonders not only for boosting your home's curb appeal, but also in increasing its overall market value. With hundreds of shades available, you might find it overwhelming to choose a color. Homecraft® Inc. shares simple tips for finding the best siding color for your home.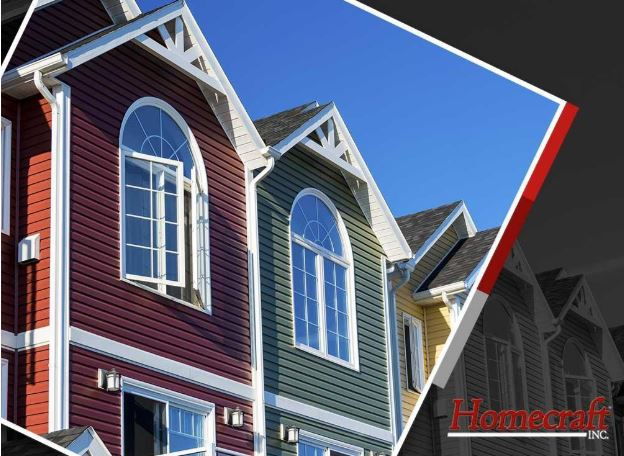 Complement Your Roof's Color
Aside from the siding, the roof is the next largest element of your home's external design. Make sure that your color choice blends well with it. Neutral-colored roofs allow room for more choices, including dark and vibrant hues. Conversely, you may have to stick with a lighter siding shade if your roof has a darker color.
Highlight Your Home's Architectural Style
Some types of houses usually stick to only one color theme, while others allow for more extensive choices. Colonial homes, for instance, typically exhibit a single muted color, such as white, cream or other lighter shades. Styles like cottage and country, on the other hand, offer more freedom when it comes to choosing siding colors. As an expert siding contractor, we can help you choose a color that best suits your home's architectural style.
Draw Inspiration From Your Neighborhood
It's always a good idea to get inspiration from your surroundings. Since you don't want your home to stick out like a sore thumb, it's important to pay attention to the color themes around your neighborhood. If there are homes in the same style as yours, you may want to consider their color selection. Keeping your color in the ballpark of your environment will make your home look great in its location.
These tips can help narrow down your color choices, but for a more in-depth consultation, you can talk to our experts at Homecraft Inc. about the color of your new, high-quality vinyl siding. Call us today at (302) 798-0302 to learn more about our services. We serve Hockessin, Wilmington and the surrounding DE areas.