Just like your roof, your siding serves as your main line of defense against the elements. It also highlights your home's architectural character and reflects your personal style. This is why you have to keep it in great condition at all times. When it's past its prime or has sustained damage beyond repair, it's time to invest in a new one.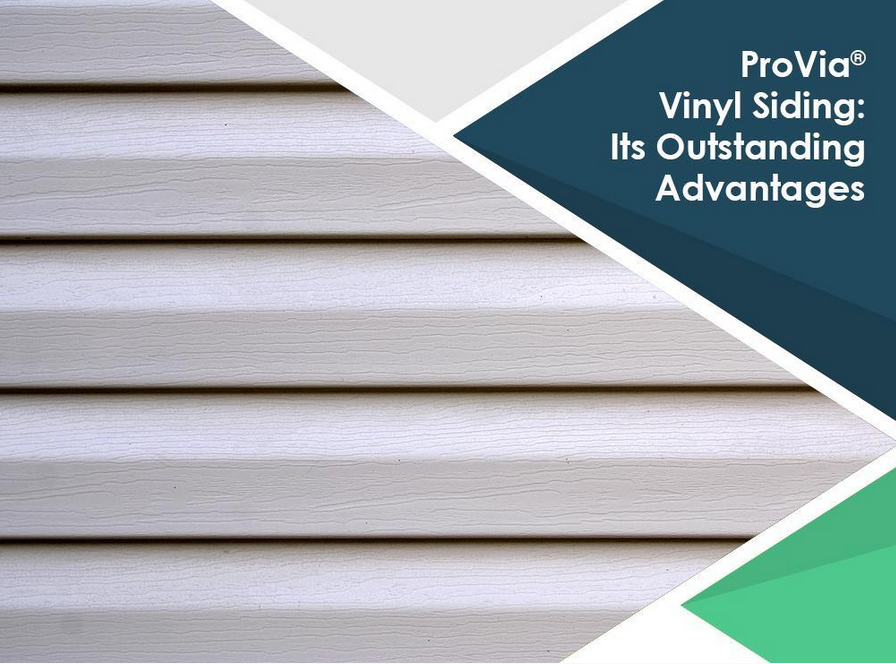 To enjoy long-term benefits, choose siding that boasts sturdy construction, long service life and sustainable beauty. As your trusted siding contractor, Homecraft® Inc. recommends ProVia®'s HeartTech™ and CedarMAX™ vinyl siding. Here's an overview of their advantages:
HeartTech
HeartTech siding offers a healthy mix of durability and sustainability. It withstands heavy rains, high winds and other severe conditions but remains in good shape for a long time. It also features Color-Keeper™ Anti-Fade Protection to preserve its rich colors and elegant charm. This means it won't crack, fade, peel, and corrode over years of harsh exposure. HeartTech is available in 30 colors, from soft hues to warm tones, to amp up your curb appeal.
CedarMAX
When it comes to energy efficiency, nothing comes close to CedarMAX insulated vinyl siding. Unlike other products, it provides an integrated layer of foam insulation to limit heat transfer and air leakage. This stabilizes your indoor temperature, which keeps your HVAC systems from overworking. In turn, you can enjoy a cozier home minus the high utility costs. Aside from this, CedarMAX siding delivers excellent performance to keep your home structurally sound.
Both HeartTech and CedarMAX siding meet the highest standards of quality, making them worth the investment. We back them with solid warranties for your peace of mind.
Enjoy years of protection, comfort and cost savings by turning to Homecraft Inc. for your siding needs. Call us today at (877) 494-0377 to learn more about our products and services. You can also fill out our form to request an estimate. We serve residents throughout Hockessin and Wilmington, DE.