The American Craftsman is an iconic style that has helped shape mid-century architecture. With its carefully designed and functional space, it has become attractive to homeowners. Trusted siding contractor Homecraft Inc. shares more information on the basic design principles of Craftsman homes. We also list a few popular color schemes that are perfect for this type of home.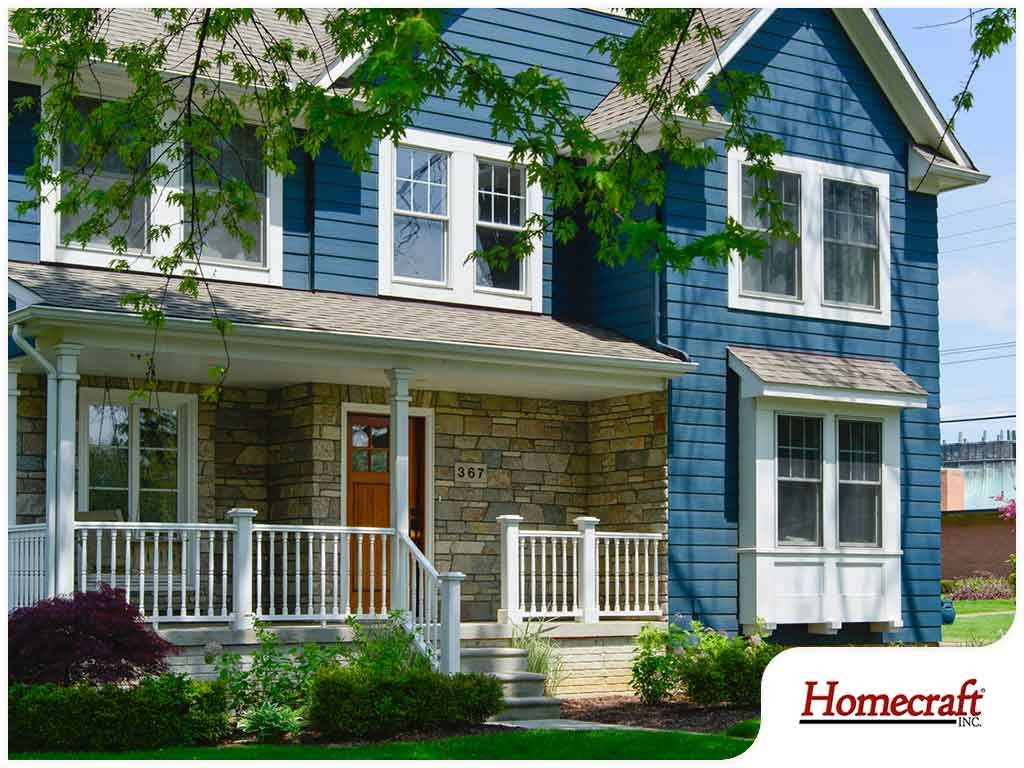 Basic Craftsman Home Design Principles
The design for Craftsman homes was essentially drawn from the outdoors; its exteriors were often a nod to nature. Overhanging eaves, low-pitched roofs and columns framing the front porch have been staples of even modern Craftsman homes.
High-quality materials were typically used in building Craftsman homes. That's why these homes often last for several years. However, it's also important to note that these materials often require more maintenance and care. For instance, Craftsman homes were originally sided with wood, and a few were built with combinations of brick, wood and fieldstone. Today, though, you don't have to opt for these high-maintenance materials. Vinyl siding, for example, is a great alternative to wood siding. It can mimic the aesthetics of wood while requiring only minimal upkeep.
Color Schemes for American Craftsman Homes
Here are some of the most popular color schemes used in Craftsman homes:
Moss Green and White – Since moss is not as verdant as the color of grass, this color combination can work perfectly with your landscape design.
Dark Gray and White – This combination enables the exterior details to pop.
Navy Blue and White – If you want a modern touch to your Craftsman home, these hues can certainly do the trick.
Cream and Blue – These colors can help create a beautiful crossover between Craftsman and farmhouse styles.
Light Blue and Warm Woods – Pairing light hues of blue with warm wood finishes can help you achieve a softer look for your Craftsman home.
Homecraft Inc. is a family-owned business that offers a range of services. Our areas of expertise include siding, windows, roofing and more. Call us at (302) 798-0302 or fill out our contact form to request a quote. We serve customers in Hockessin and Wilmington, DE.