Gutters are designed to direct water away from your home. However, when not maintained properly, they can get clogged and cause damage to your roofing, siding and other parts of the exterior. Fortunately, you can prevent this problem by installing a gutter protection system.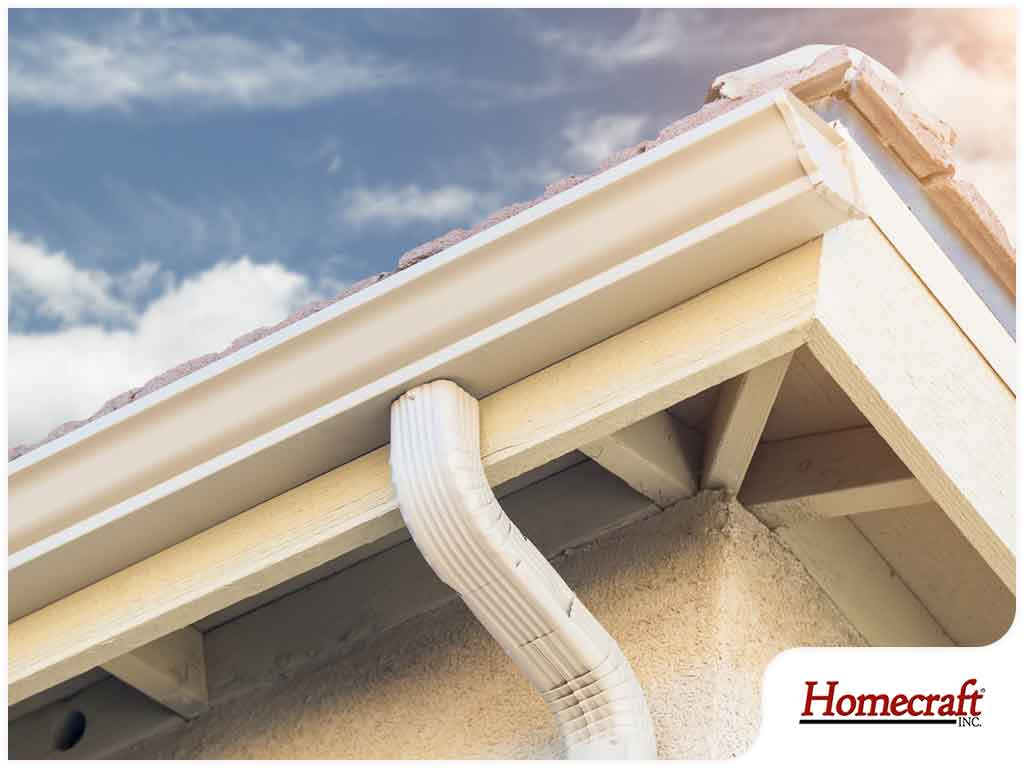 Read on to find out the benefits of investing in a gutter protection system.
More Savings
Gutter protection systems prevent debris from building up in your gutters. Without them, uou'll have to clean your gutters or have them cleaned by a professional from time to time to ensure they don't get clogged. This task will cost you time and money.
While debris can still collect on top of gutter guards, they are significantly easier to clean. You also don't have to clean your gutters as much with gutter protection. Gutter guards can also help you save on roof repair costs since they ensure your gutters stay clog-free. Clogged gutters can cause water to back up to the roof, resulting in roofing problems.
Prevent Rust and Corrosion
Leaves and debris in your gutters can retain moisture and cause premature rust and corrosion in the system. Since gutter guards prevent debris from collecting in your gutters, they also prevent rust and corrosion, extending the system's lifespan.
Fire Protection
Gutter guards can provide additional fire protection to homes situated in areas prone to wildfires. Embers from a fire can ignite a fire when they come in contact with dry leaves and debris. Certain gutter protection systems are designed to create a physical barrier between debris and lighted embers.
Better Water Flow
Installing a gutter protection system can improve the water flow in your downspouts and gutters because they remain clog-free. You can especially benefit from this if you have a rainwater tank or rain barrel. Gutter guards will help your tank refill faster when it rains and it will also have cleaner water.
Choose Homecraft Inc. for your gutter protection installation. You can count on our certified roofers and installers for excellent workmanship and customer service. Call us at (302) 798-0302 or complete our online form to request a quote. We serve homeowners in Newark, Middleton and Bear, DE.