First impressions are everything, as many people say. So when it comes to setting the tone and character of your home, your front door is a great place to start. Apart from its notable qualities of durability and security, it is an important design element that adds to the home's curb appeal, much like the siding, windows and roof.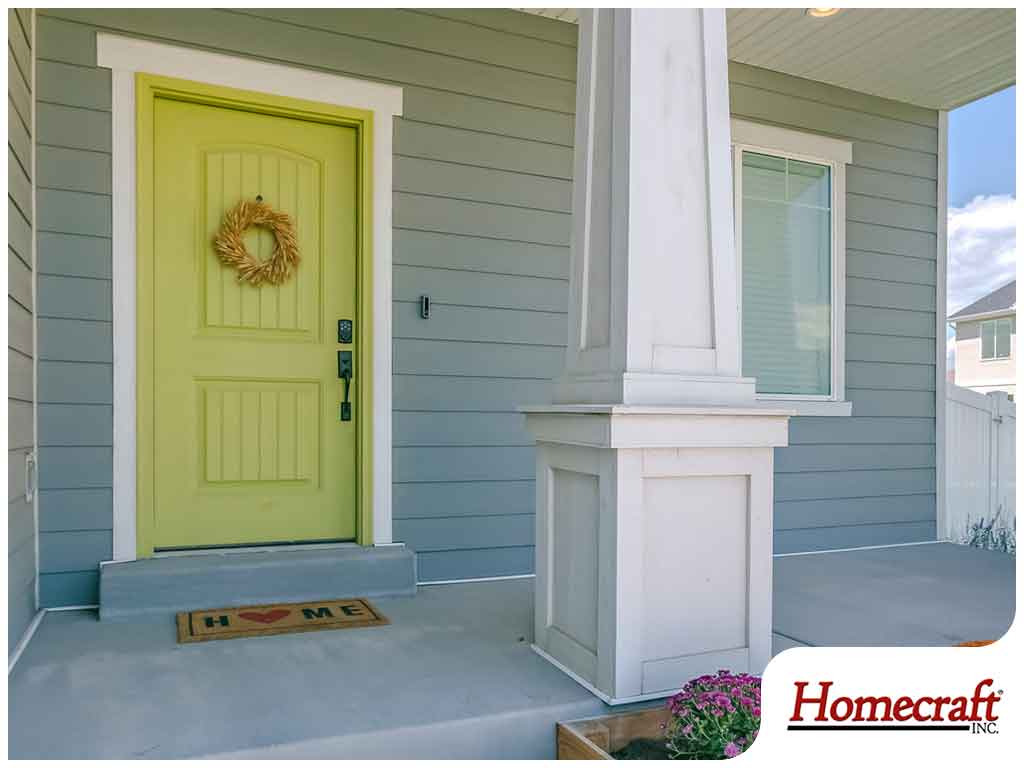 Homecraft Inc., your local source of entry doors and replacement windows in our area, discusses the top front door design ideas you can try to boost your home's first impressions.
1. Playing With Colors
Dark hues provide visual drama for both the interior and exterior color schemes of your home. You may choose to combine bold, contrasting colors like black and white. These two provide a timeless blend that works well with any home style, whether it's traditional or contemporary. Applying a full glossy finish helps reveal their elegant appeal.
Strong and bright hues, meanwhile, are a great way to increase visual interest to your front door. The key here is not to make it overwhelming—choose a shade that matches with the home's existing design elements like your vinyl windows.
2. Injecting Style With Accents
Adding transoms to your otherwise bland entry door helps it exude a style that is certainly eye-catching. Squares of small inoperable windows serve as an accent piece for the entryway, making it look grand. For an even more elegant appearance, you may select customized transoms with sophisticated grilles.
You may combine transoms with sidelights. Whether they have transparent or translucent glass, these components allow natural light to stream into your home. They are not only a source of light during the day, but they can also provide a glimpse of the outdoors that can easily lift up your mood.
3. Taking Advantage of Size
A smooth, seamless connection between your indoors and outdoors is one of the most sought after features in contemporary homes. You don't just maximize the outdoor views, but you also help increase living space. A massive entry door should do the trick in this instance.
Turn to Homecraft Inc. for your entry door needs. Our rugged ProVia® models are engineered to provide structural strength and security with superior thermal efficiency. They are designed and finished with the elegance and grace you want to exhibit when welcoming guests to your home.
Reach out to us out today for your home improvement needs, from siding replacement to wood window installation. Call (302) 798-0302 or fill out our contact form to request a free estimate. We serve Wilmington and Bear, DE.