When planning for home improvement, it can be difficult to pinpoint where you should get started. Let's get real–home improvement can be a significant investment. If you want to make the most of every dollar you'll be spending then, it will be best to tackle projects that promise considerable returns on investment (ROI) first. Typically, these projects are those that not only improve your home's appearance but also boost your property's energy efficiency and overall, year-round comfort.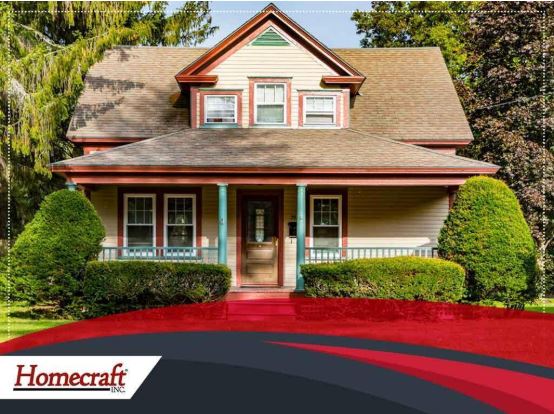 There are a lot of things you can do to give your home a much needed upgrade, but we suggest prioritizing these three:
1. Roof Repair or Replacement
Other than getting a significant ROI, a very good reason to prioritize roof repair or replacement is the fact that your roofing system protects your home. Once its condition and stability is compromised in any way, it will slowly but surely lose its ability to completely protect your home from the elements and other damage factors. For instance, a small leak today will eventually grow bigger in the months or years to come, if not addressed immediately. This is why we recommend that you get your roof inspected regularly, ensuring issues are fixed as soon as possible.
For optimum ROI, Remodeling Magazine's Cost Vs. Value Report of 2018 states that a mid-range roofing replacement project can help you recoup at least 60% of the project cost.
2 . Siding Replacement
If we're talking curb appeal, then replacing dilapidated and unappealing siding should be at the  top of your list. As an exterior cladding material, siding wraps around your home beautifully, all while serving as an insulating layer that helps prevent unintentional heat loss and gain. A mid-range siding replacement project has an average ROI of 70%.
3. Window Replacement
Replacing old, drafty and damaged windows is a cost-efficient way to make your home visually appealing both inside and outside. When chosen carefully and installed properly, replacement windows can also aid in cutting down home heating costs in winter and cooling costs in summer. On the average, window replacement helps you recoup 60% to 90% of the project cost.
You can't go wrong with any of these projects but choose what to do first depending on your needs. This will help you make the most of your home improvement efforts, guaranteeing best results for you to enjoy.
In Part 2, we'll outline a few mistakes homeowners make to show you what you should avoid with your home improvement project. Stay tuned!