You've probably heard it before but we're saying it again–the best way to ensure home improvement success is to hire a reliable contractor. Projects such as roof repair and window replacement are not for the inexperienced do-it-yourselfer. There are many considerations that go into these types of projects, all requiring extensive experience and knowledge that only professionals can offer.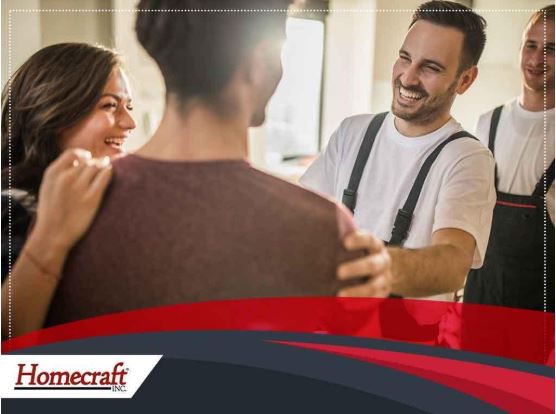 Now that we've established the importance of hiring a professional for your home upgrades, we'll share with you a few tips on how you can get the most out of working with a contractor.
1.Establish good communication
This is key to home improvement success. From start to finish, you must be able to freely and confidently communicate with your contractor, ensuring the two of your are on the same page when it comes to goals and expectations. Transparency is important. The only way your contractor will know what you want is if you tell them directly about it. Meanwhile, the contractor should show that they are willing to establish and maintain a good relationship with you as well. After your initial consultation, you should be assigned a project manager you can constantly communicate with should any concerns come up.
2. Track everything in writing
When you hire a home improvement contractor, they will have to provide you with a detailed, written contract outlining everything your project will entail. This is the first step to tracking everything in writing. As you go along, make it a habit to keep your own account of what's happening with your home improvement project. Track any changes. Note down any concerns that you might want to talk to your project manager about at a later time. Record unusual occurrences, such as if you notice the contractor using a material or product not specified in your contract. You should also take note of exemplary behavior and actions. This way, you will not forget about the matters that you want to clarify or commend.
3. Be nice and responsible
Contractors are committed to your 100% satisfaction but they are more inspired to do their best when you are a joy to work with. Aside from being approachable, you should also make it a point to fulfill your end of the bargain. This involves preparing your home and family for the project, as well as paying promptly at intervals agreed upon.
4. Check their work
The only way to know if the contractor is doing a good job and if you can expect project success is to check the work being done. This way, should you notice anything you don't like, changes can be made before the project is completed. However, you should also have an idea what to check in the first place. This is why it pays to do your homework and learn as much as you can about the project itself.
By learning the basics of home improvement and knowing how to best work with your chosen contractor, you are sure to make the most of your investment and enjoy its benefits for the years to come. We hope this three-part blog series helps you in having a fulfilling home improvement experience!