A patio door is a valuable addition to any home. But to maximize its practical and aesthetic benefits, it's important to select the right type of patio door. Both sliding and French doors have their own advantages, but there are certain situations when one option is better than the other.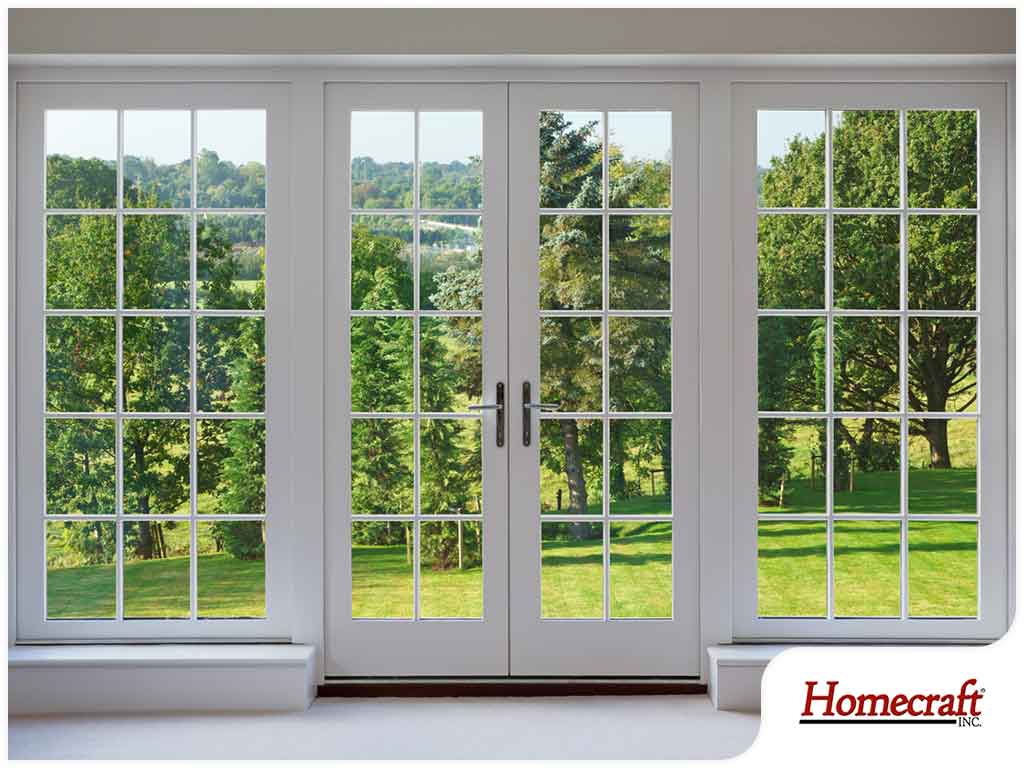 Homecraft® Inc., one of the top roofers and door installers in the area, shares a few tips to help you determine whether a French door is ideal for your home.
French Doors Vs. Sliding Doors
French doors open inward or outward from the center, while sliding patio doors slide open and closed. Compared to sliding doors, French doors have more intricate designs, so they're ideal for traditional architectural styles. Obviously, the overall design of your home should be one of your first considerations when choosing between sliding and French doors. However, take note of other factors as well to help with your decision.
When Is a French Door Right for You?
Much like in roofing, there are a few things that you should take into account when installing or replacing your patio door. Here are some ways that you can tell when a French door better suits your needs.
Your home has enough floor space – Swinging doors naturally take up space, so if you have the room to open and close a French door without obstruction, a French door would be a good option for you.

Your home has a traditional design – French doors typically have beefier bottom rails and window grilles, so they're perfect for traditional-looking homes.

You prefer a wider door frame – French doors have wider door frames, which means easier access, especially when you're moving furniture in or out of your home.
Homecraft® Inc. offers a range of services including roof repair, door installation, window replacement and more. We can guarantee superior workmanship and professional services, so you can have peace of mind that your project will be handled properly. Call us at (302) 798-0302 or fill out our contact form to request a quote. We serve customers in Newark, Middletown and Bear, DE.