Fiberglass is one of the most popular entry door materials in the U.S. today, and for good reason. You can find one that looks like wood but has the strength of steel and the benefit of added insulation. With its unique advantages, it's not hard to see why many homeowners choose it as their front door. The local door and roof repair pros of Homecraft® Inc. take a closer look at those benefits: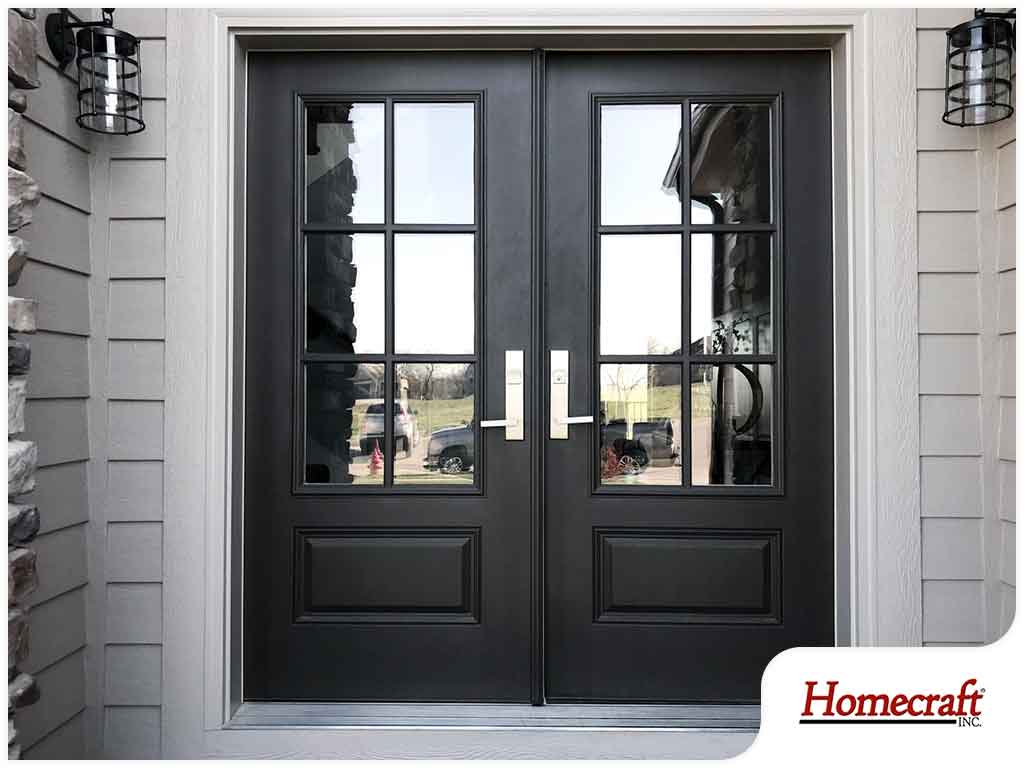 Versatility
Fiberglass entry doors in the market come in a wide selection of sizes, styles, and finishes. You can get it built to fit your home's exact specifications, or you can get a factory-primed one which you can paint or stain.
Durability
A fiberglass door is perfect for homes in almost any climate region. Unlike steel, it doesn't rust or scratch, and unlike wood, it doesn't warp, crack, or rot. It is indeed built to last and doesn't require refinishing to keep it in shape all year.
Appearance
You can find a fiberglass entry door that imitates the appearance of real wood but without the added upkeep. The elegant look allows you to not just make a first impression but also match it with your roofing system, siding, and the rest of your home's exterior.
Insulation
Aside from its solid construction, the fiberglass entry door also has sufficient insulation to reduce heat transfer and improve your home's energy efficiency. With this installed, you can see a big difference in your next monthly energy bills.
Security
Fiberglass doors are not just resistant to the elements. They're also equipped with locks and other related hardware for security. Combine that with the material's durability and you have a product that lasts and keeps your home protected.
Homecraft® Inc. is not just one of the top roofers in the area. Our experienced pros can also be relied upon for other exterior home improvement projects, from door installations to window replacement. Call us today at (302) 798-0302 or fill out our contact form to request a quote. Our DE service areas include Newark, Middletown, and Bear.