At Homecraft®, we use ProVia® entry doors because they offer durability, energy efficiency, and security for Delaware homes. They also come with various customization options so homeowners can find entry doors in Middletown, DE, that match their style needs. Here are ways you can customize your ProVia door: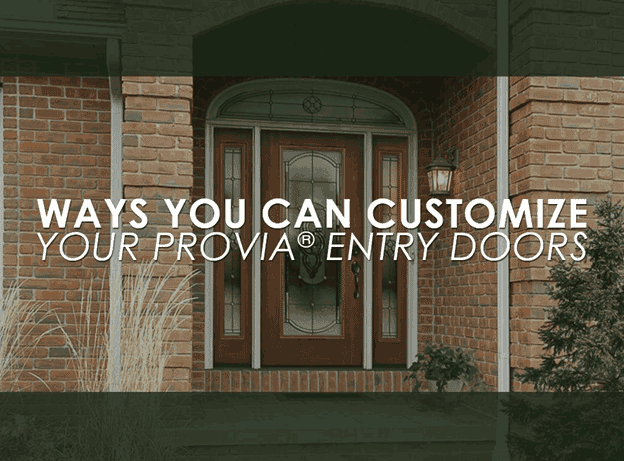 Speakeasy, Hinge Straps, and Clavos Add-Ons
You can give your doors a classic look with these ProVia add-ons made of flat black aluminum. They look best if you pair them with the Signet Knotty Alder Series. These add-ons also come with a five-year warranty.
Casing
Casing adds the finishing touches to the inside of your entry doors. You can choose from cherry, mahogany, poplar wood, or oak. It is available in any door configuration, including transoms. You can also select stains for cherry, oak, and mahogany casings, while paint finishes are available for oak and poplar casings.
Retractable Screens
You can keep allergens and dust away with custom-sized retractable screens. ProVia's InVent screens blend with the natural recesses of the frame, creating a clean look for your doors in Wilmington, DE. Both the top and bottom tracks have weatherstripping to ensure a tight seal. They also come in different colors to match your doors.
Freedom Pet Door
For pet owners, ProVia offers factory-installed pet doors on flushed door styles. This solid aluminum pet door has a soft single flap that ensures a tight seal. It also comes in different sizes and can be installed on storm doors.
Aluminum Pre-Fit Cladding
This is available for full wood or PermaTech™ composite frames. This cladding stays beautiful for years without needing too much maintenance. It comes in different colors such as rustic bronze, forest green, mountain berry, Geneva blue, clay, sandstone, and snow mist.
These customization options bring out the best in your ProVia front door. Only a certified dealer like Homecraft can install ProVia doors. We have the knowledge and skills to install your doors properly and efficiently. We can also handle storm and garage doors in Newark, DE.
To learn more about ProVia doors, schedule a free in-home consultation today. You can call us at (302) 798-0302 or fill out our contact form. We'll be happy to give you an estimate.