Clean gutters keep your home safe from costly water damage. To help ease maintenance tasks, Homecraft® offers Mastic Leaf Relief® gutter protection in Hockessin, DE. We use this gutter cover brand because of its features: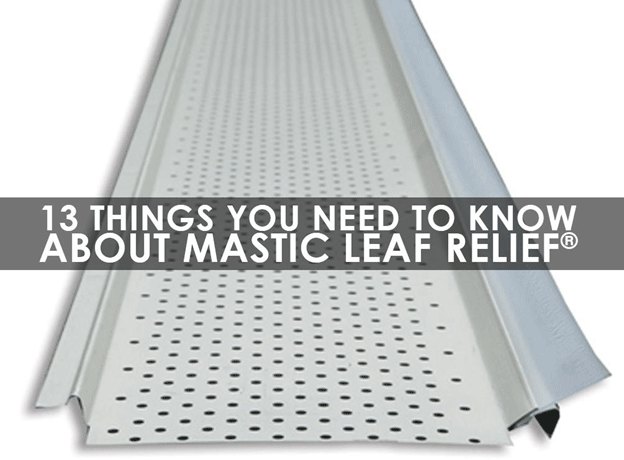 It can drain up to 29.7 inches of rainfall in an hour. If covered with leaves, it can still handle up to 19 inches of rainfall per hour.
It lays flat on top of your gutters, creating a clean look.
You can choose from various accessories like downspouts, corners, and more.
For fascia, you can select from smooth, woodgrain, or ribbed styles.
Leaf Relief comes with a Aluma-Perf™ technology that filters debris from rainwater effectively.
It stands strong against extreme weather conditions.
It has high resistance against pests.
It comes with a specially treated vinyl flap for UV, mold, and mildew protection. It also ensures a self-sealing fit.
We can install Leaf Relief directly on your seamless gutters in Bear, DE, without lifting your roof shingles.
It comes in 5- and 6-inch sizes as well as adjustable options.
You can select from copper and half-round styles.
It carries the National Green Building Standard label. This means that the product complies with green practice standards.
It comes with a 25-year warranty that ensures your gutters will be free of clogs and overflows for years.
Rely on Homecraft for the ultimate protection for your gutters in Wilmington, DE. We are a certified installer of Mastic Leaf Relief and seamless gutter system. With these components, you can keep your home safe from cracked foundations, rotten wood, basement floods, and landscape erosion. You can also save money on maintenance costs because you don't have to clean your gutters again.
You can protect your home from costly water damage with a complete gutter system from Homecraft® Inc.. We use top-notch products so you can have a worthy investment for your home.
Call us today at (302) 798-0302 to learn how we can help build a better home. You can also fill out our contact form to schedule a free in-home consultation.