Gutters are an essential part of any roofing system. They are responsible for collecting rainwater from your roof and channeling the flow away from vulnerable parts of your home. This makes choosing the right type of gutter to install crucial, and gutters can come in all shapes and, more importantly, sizes.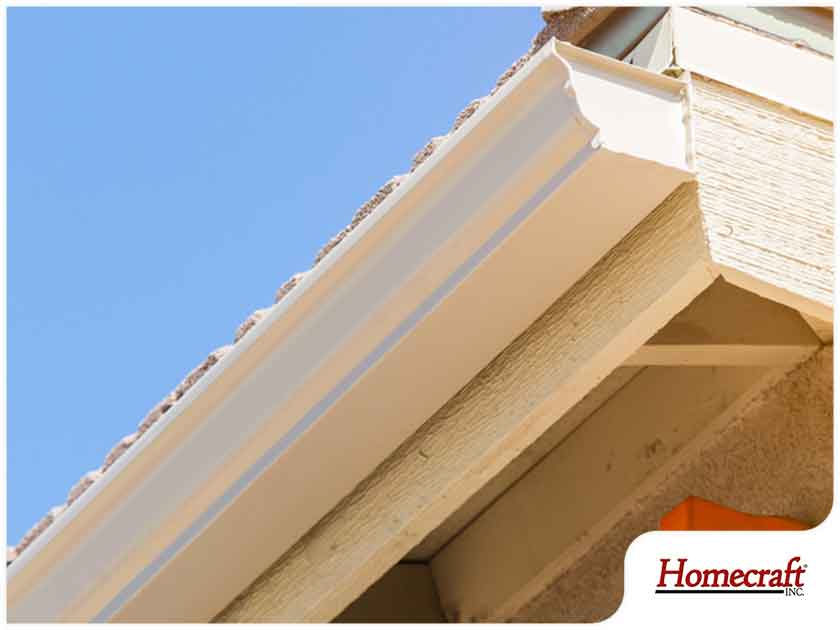 There is some complicated mathematics involved in sizing your gutters correctly and this can make choosing a gutter that much more challenging. Luckily, your trusted local roofing company can help make the process easier. Here are a few tips from our experienced roofers at Homecraft Inc. about how to find gutters that are 100% right for your home.
Gutter Shapes
There are two main types of gutters roofers use in almost all installation jobs. These two types are differentiated by their cross-sectional profiles.
K-style gutters are typically the gutters of choice in many modern homes. These gutters have flat bottoms and backs, which means they can be fastened easily to the fascia boards. The front side is often shaped to resemble a simple decorative trim, tying their design smoothly with the rest of your home's exteriors.
As its name suggests, the cross-section of a half-round gutter is a semi-circle. These are the traditional styles used in older homes and they are often fabricated from copper. Half-round gutters typically have less capacity than their K-style counterparts, however, they also cost less per linear foot to produce and install.
Seamless Gutters
Clogged gutters are one of the top causes for roof repair in many homes. Dirt and debris flowing with rainwater can often latch on to the welded seams that connect several sections of gutters, causing a gradually growing obstruction over time. Seamless gutters do not have these traditional seams, which means they are less prone to clogging problems.
Learn more about the many types of gutters and how they can benefit your home with our professionals at Homecraft Inc. Give us a call at (302) 798-0302 or fill out our contact form to schedule a consultation and request a free estimate on gutter installations today. We serve homeowners in Newark, Middletown, Bear as well as other neighboring areas in DE.