Boosting your home's curb appeal doesn't require elaborate landscaping, a complete top-to-bottom renovation, or even a brand-new roof. As the local vinyl siding company specializing in projects that boost curb appeal, let Homecraft® Inc. share with you these recommended projects.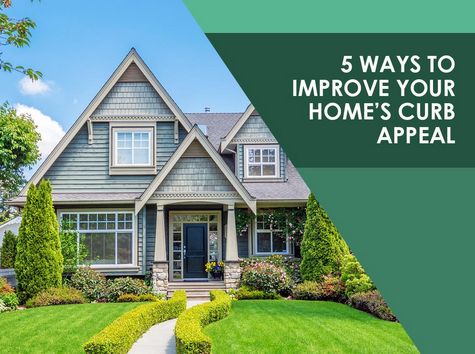 Replace your siding – Replacing your siding can dramatically change your home's overall look. What's great about modern siding products is that you can choose virtually any color that complements your roof without compromising performance and durability. Alternatively, consider choosing a different siding style like Mastic® Vinyl Cedar Shake, for a rustic, traditional look that would make your home stand out.

A new front door – The front door is the focal point of every exterior, which is why you should choose a unique piece. Think of it as a beacon for anyone else making their way to the front door. We offer ProVia entry doors, with several finish and hardware options for a good first impression on your guests. Make it even more impressive by adding lighting that accentuates the door at night.

Add exterior shutters – Shutters provide more than just protection from the weather; it also works as window accent and adds some flair to the simplest window designs. We offer Mastic shutters that are virtually maintenance-free, can be custom-manufactured, and covered by a lifetime limited warranty.

Replace your gutters and downspouts – Gutters aren't exactly on people's priority lists as far as curb appeal is concerned, perhaps it's because gutters are generally regarded as utilities. But gutters are definitely visible from the curb, and unmaintained gutters can be detrimental to your home's appearance. Switching to seamless gutters not only improves your home's curb appeal but also its performance; plus it reduces maintenance requirements.

Full repaint – If no part of your exterior is up for replacement yet, a fresh coat of paint may just be what your home needs. Plan your color schemes around your existing roof or permanent components like brickwork to create a beautiful exterior.
Homecraft® Inc. serves homeowners in and around Newark, Wilmington, and Middletown, DE. To know more about home improvements that can improve your home's curb appeal, such as new entry doors, call us today at (302) 798-0302 or fill out our contact form to schedule a free in-home consultation.