Planning to fix your home's exterior or invest in new roofing or siding? Maybe you've thought you're up to the challenge of doing the job yourself or you feel that contractors wouldn't understand what you want. The problem is there are some things that can go wrong if you choose to DIY your project.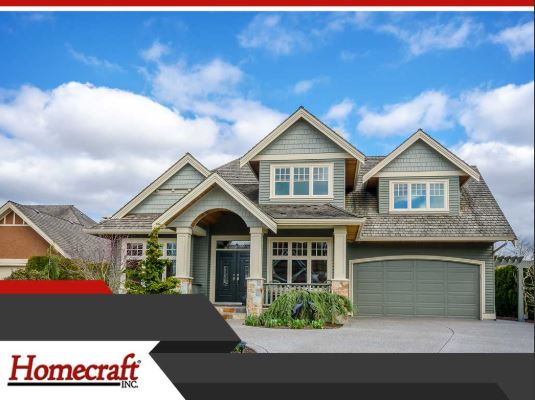 In this post, Homecraft Inc. discusses seven ways a DIY renovation project can go wrong.
Too Much Time Consumed

– This is what most people have problems with. They expect to be done within a set time but they eventually see that the project just can't be achieved without professional help. If you're doing a roof replacement job, then it's best to hire professional roofers, same as every extensive renovation job.
Physically Taxing

– When it comes to DIY renovations, one of the things you have to keep in mind is to know when to throw in the towel. If you start to feel the job taking too much of a toll on you physically then it might be time to stop, take a deep breath and have an expert brought in. If not, you can cause serious damage not just to yourself but your home as well.
Injuries

– Conducting a roofing job, or any exterior renovation job, is a risky thing to do by yourself. You can wind up getting seriously injured if you don't know what you're doing and still go ahead with it.
Property Damage

– The main reason you're doing a DIY renovation is to either repair or improve certain aspects of your home. One of the ways this can go wrong if you're inexperience is causing severe damage to your home and inadvertently causing the property value to decrease rather than increase.
Costs

– You may have a budget, but you aren't aware that the material you've bought is either ill-suited for your home or simply can't be used. You'll wind up making another trip to the store to buy the necessary replacements, costing you more than it should have. If you're doing roof repair, it might be time to call in the experts.
You Have a Hard Time Understanding What to Do

– If you're unsure how to tackle the job but do it anyway, then the whole thing can go wrong quickly. Call the pros before you even attempt to do so.
You Don't Know How to Operate the Tools Needed

– This can spell disaster. Most injuries come from the fact that people don't know how to use their tools, so it's best you leave handling the machinery to the experts.
If you have concerns regarding your roof, turn to Homecraft Inc. for your roof improvement needs. We are your leading provider of roof repair and replacement services. Give us a call at (302) 798-0302 or fill out our contact form to request a quote. We serve clients in Newark, Middletown and Bear, DE.