Thermal bridging is a phenomenon that causes thermal tracking or ghosting. In today's post, local vinyl siding company Homecraft Inc. discusses what causes thermal bridging, its effects on your home, and what you can do to prevent it.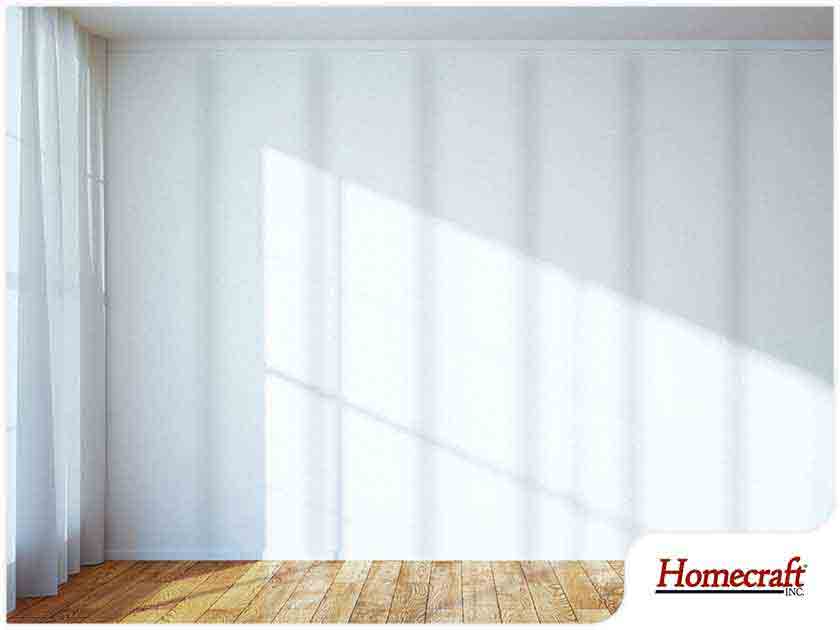 What Is Thermal Bridging?
Thermal bridging is a phenomenon that results from temperature differences between the framing and the insulated sections in walls and ceilings. This causes thermal tracking or "ghosting," where the shape of the underlying framing is tracked on the walls and ceilings, sometimes even on siding. The cooler parts of the wall or ceiling form a barely noticeable layer of condensation, which attracts soot, dust, and other fine particles.
Thermal tracking is barely noticeable at first. By the time it becomes noticeable, it's difficult to remove. The only practical way to address it is to repaint the wall or replace the wallpaper. Siding may also be repainted, depending on the material.
How to Prevent Thermal Bridging
To prevent thermal tracking, you need to address its cause, thermal bridging, as well as other factors:
Insulation — Your home has an insulated enclosure known as the energy envelope, which is made up of the exterior walls, the attic, and fenestrations (windows, entry doors, and skylights). Thermal bridging happens when the framing doesn't have enough insulation, resulting in temperature differences. Therefore, wall and attic insulation needs to be applied. Installing insulated vinyl siding can bolster exterior wall insulation, and is less likely to form exterior thermal tracking.
Indoor Air Quality — Thermal tracks are formed accumulated particulates in the air, typically a combination of soot and dust. If your home is heated using a fuel-burning heating system, you need to make sure the exhaust is not leaking into your indoor living spaces. You also have to make sure that HVAC air filters are replaced when clogged. Installing a whole-home air purifier can also help remove indoor air pollutants.
Relative Indoor Humidity — Condensation is the third factor that contributes to thermal tracking. Keeping indoor humidity at 50% relative to outdoor humidity levels can help prevent indoor condensation. Running exhaust fans in the bathroom and kitchen can help control sources of indoor condensation. An indoor humidifier/dehumidifier, integrated with your HVAC system, can help maintain relative indoor humidity levels all year round.
Homecraft Inc. is your leading provider of entry doors and insulated vinyl siding. Give us a call at (302) 703-1109 or (610) 215-2562. You can also fill out our contact form to schedule an appointment. We serve customers in Newark, Wilmington and Middletown, DE.