Summer, along with the sunlight and heat that it provides, is almost done, and all that's left to look forward to for the rest of 2013 is cold weather, most likely ranging from cool, windy days to freezing days of snowstorms. In the City of Wilmington, winter temperatures can sometimes drop to -12°C, with the record low being -26°C. If you don't start preparing your house to survive these extreme temperatures early on, you might end up welcoming the new year shivering in your living room or climbing up the roof to temporarily patch up leaks caused by ice dams.
The roofing of Wilmington, DE houses, for instance, is quite susceptible to the harshness of the cold, such as in the case of roof-damaging ice dams. This is why it's important to have your roof inspected for any structural issues way before the snow starts falling and it becomes too unstable or slippery to climb. Fortunately, there are many established companies like Homecraft® Inc. that can provide you with roof inspection and repair services.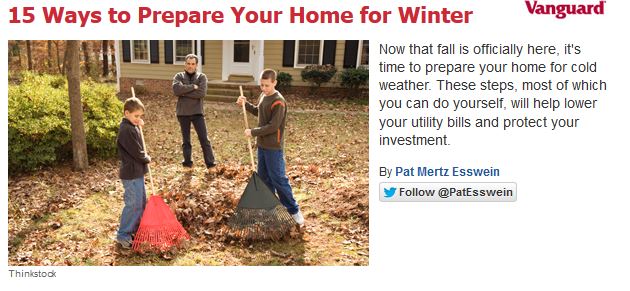 An article from Kiplinger.com mentions that shoddy installation, insufficient insulation, and inadequate ventilation are among the most common causes of ice dams and other similar winter roofing problems that could befall your roof. Have your roofing inspector check on these causes and have him carry out the necessary repairs to improve the energy-efficiency and insulation of your roof.
Clean your gutters regularly, since problems like a clogged downspout supports the formation of leaks within your roof, and in the middle of the cold season, moisture isn't really something that you'd want in your roofing system. Look out for cracked, missing, or damaged gutter components and fascia boards and have your roofer replace them.
It's also important to check on your chimney, especially if you're planning on using the fireplace this season. You could hire a professional cleaner or do the chimney cleaning yourself with the use of a brush and vacuum.
Winterizing your residential roofing in West Chester, PA or in Wilmington, DE protects it from the most unforgiving weather conditions that will eventually reach your home in the next few months: ice, snow, and frost. Don't delay doing so, unless you want your roofing material's service life significantly shortened, thereby throwing your investment out the window.