In an article in timesleader.com published on February 16, Hurricane Irene that blew into Pennsylvania on August 27, 2011 was named as one of the worst storms that ever hit the state. The hurricane's wind and rain caused destruction in Pennsylvania, as it flooded rivers and creeks, and resulted to downed power lines that cut off the supply of electricity in many homes.
A year after this hurricane ripped through the state, there are still thousands of pending requests from state and local agencies that are asking for funds to be able to pay for debris removal and other things that were destroyed by the hurricane.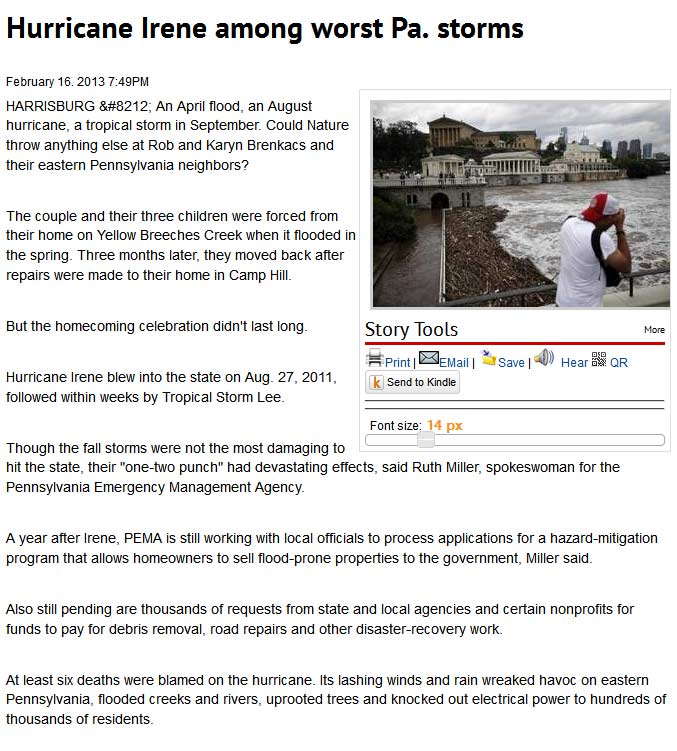 Hurricane Irene has caused some families in Pennsylvania to leave their homes and come back when repairs were already completed. Unfortunately, less than two weeks after the destruction brought on by Hurricane Irene, Tropical Storm Lee came to wreak havoc in Pennsylvania, bringing historic floods that took the lives of at least 12 people. These two calamities destroyed roofs, windows, and doors in West Chester, PA homes.
There have been a lot of hurricanes that devastated Pennsylvania, and left thousands of homes in need of costly structural repairs. Hence, one way to protect your Pennsylvania home from such forces of nature is by installing steel entry doors.
Steel entry doors add an extra layer of protection to your home and help prevent intruders from breaking into your house, as these type of doors have more security features compared to regular doors. Also, according to the Department of Energy, quality steel entry doors use low-emissivity glass or glazing, thus, you'll get to save more on your energy bills and maintain the ideal temperature within your living space.
Although steel entry doors usually come with a hefty price tag, they're worth every penny considering how durable and long-lasting they can be. This is an advantage since your door would have to withstand different weather conditions like rain and snow for a long time to come. Whether your doors in Newark, DE are to be installed by you or a professional from leading companies like Homecraft, Inc, remember to consider your steel entry door options and choose the best one.