As a homeowner, you might be delighted to learn from your roofing professional that you have a wide range of material options when it comes to your gutters. According to experts, you can choose between materials such as vinyl, copper or even steel for your home's new gutter system. However, while these are all good gutter materials, homeowners should never forget about aluminum and its various benefits, such as: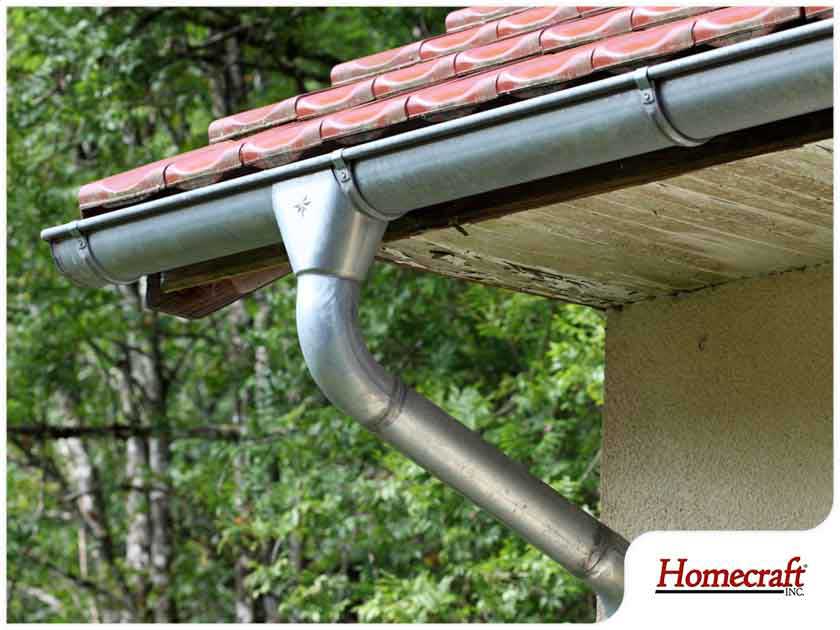 It Won't Crack – One advantage that aluminum gutters have over the other gutter materials available on the market is that it won't shatter or crack due to the changes in temperature, preventing it from being affected by thermal expansion. This allows your aluminum gutters to remain in top form for years to come.
Easy to Install – If you're looking to save on the installation costs of your new gutter system, then aluminum is the best material for you to consider. This is because it doesn't require any soldering from professionals and it is also incredibly lightweight, allowing it to be moved quickly and easily for installation. This allows you to cut back on the time and money required to install your aluminum gutters.
Durable – Surprisingly enough, aluminum gutters are a good material to pick for long-term use as they do not rust and has an expected cycle of 30 years so long as it's properly maintained. To install an aluminum gutter system in your home, simply turn to Homecraft Inc., the pros in installing seamless gutters.
Requires Little Maintenance – Unlike other gutter materials, aluminum gutters require little maintenance to remain in top form. This is because it doesn't have to be primed or painted every year. In fact, to maintain an aluminum gutter system, all you'll have to do is remove the dirt and debris that builds up every now and then.
Planning to install aluminum gutters in your home? Don't hesitate to turn to Homecraft Inc. When it comes to installing gutter protection systems and new gutters, we are the leading service provider to approach and we won't let you down! Give us a call at (302) 798-0302 or fill out our contact form to get a free estimate. We serve homeowners in Wilmington, Bear, Hockessin and other nearby areas in DE.