Buying a new roof presents an opportunity to change your home's overall look. While it's easier to choose the same material as your existing roof, you could miss out on the benefits of other kinds of roofing.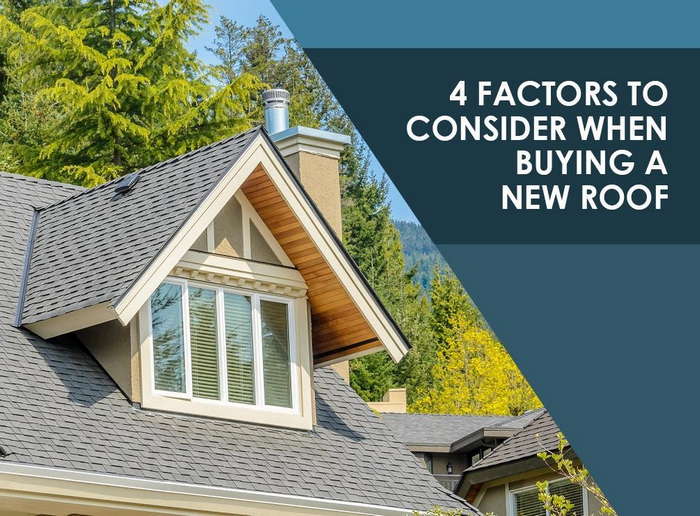 As your leading Delaware roofers, let Homecraft® Inc. share with you these factors to consider when choosing a new roof.
Materials – Since you're getting a new roof, you should cast a wider net when considering which roofing material, whether metal, slate, wood shakes, tile, or copper. A thorough discussion of the pros and cons of each material merits a blog post on its own, but it's enough to say that you owe it to yourself to consider the possibility of switching to a different kind. After all, you will be living with your choice for a few decades, so it only makes sense to buy the best that you can afford now.

Roof slope – Also referred to as "pitch," this indicates the steepness of your roof. Pitch also determines the kind of roofing material that can be installed on an existing roof deck. For example, materials like slate require a steep slope, as it wouldn't be as effective on low-slope roofs. Conversely, low-slope roofs require seamless roofing; any other kind of material would be impractical. It's possible to switch to a differently sloped roof, though, if you're willing to have the entire roof deck be rebuilt from scratch.

Curb appeal – Roofs, especially steep-sloped ones, are readily visible from the curb. Your choice of color and texture will have an effect on your home's curb appeal. Fortunately, roofing manufacturers such as GAF have several product lines—from their Timberline® shingles to their TruSlate™genuine slate roofing—that allow you to choose virtually any color and texture to match your preferences.

Longevity and durability – Roof replacement is a significant investment. Material selection plays a large role in your roof's longevity; quality asphalt shingle roofing typically lasts 20 to 30 years, while others like slate and tile last for up to 50 years. Warranty coverage is also important, as some roofing issues tend to manifest themselves at a later date.
Homecraft Inc. serves homeowners in and around Newark, Middletown, and Bear, DE. To know more about our roofing services, including roof repair, call us today at (302) 798-0302 or fill out our contact form to schedule a free in-home consultation and estimate for your roofing project.