Camelot® II isn't just one of the designer roofing shingles under GAF's Value Collection, but it's also among the most popular. Embodying everything desirable about the original Camelot® shingles except with enhanced qualities, it's an excellent choice to cover your roof in style.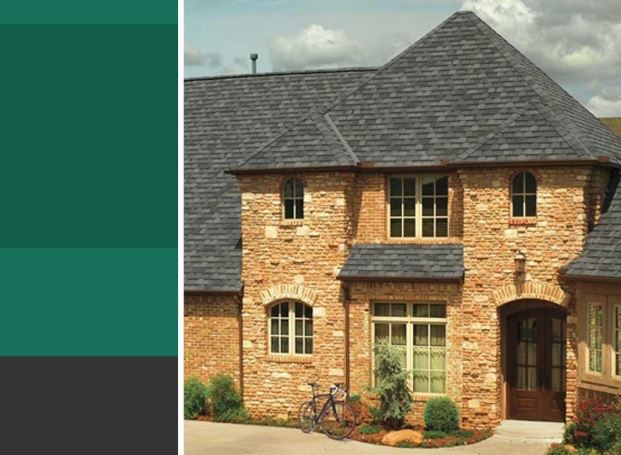 Here's why discerning homeowners and credentialed roofers, including Homecraft® Inc., love Camelot II shingles:
Enchanting Appearance
They feature artisan-crafted shapes, oversized tabs and dimensional profiles to lend sophistication to any home they crown. Their custom color palette is designed exclusively by color industry expert Patricia Verlodt, boasting subtle blends of contrasting hues for fascinating depth and head-turning charm. Using GAF's advanced blending technology, they're one of the brand's few products sporting Premium Color Blends.
Affordable Luxury
Camelot II roofing shingles as just as attractive as traditional wood shakes and slate but not as expensive. In fact, they only cost pennies-a-day more than typical architectural shingles. Considering that the roof represents up to 40% of curb appeal, they can make your home the envy of the neighborhood without breaking the bank.
Ageless Beauty
Like most GAF products, Camelot II shingles are insusceptible to pronounced blue-green algae discoloration. Coming with StainGuard® Protection, they have copper-containing granules to inhibit unsightly algae proliferation for a long period.
Incredible Weather Resistance
Designed with GAF's Advanced Protection® Technology, Camelot II shingles can withstand the worst abuses from Nature. They've been proven to survive long-term exposure to the sun, stand up to heavy, wind-driven rain, and endure extreme temperatures.
Unlike old-fashioned shingles, every material they contain contributes to performance. Camelot II shingles consist of many layers of asphalt, core and granules, and they are sealed with strong adhesive to remain in place against gale-force winds. As a result, they reduce the need for roof repair jobs.
As a Master Elite® roofer, nobody can install Camelot II shingles better than Homecraft® Inc.. To learn more about other GAF products, call us at (302) 798-0302 today to schedule your free, in-home consultation and estimate. We serve Newark, Middletown and Bear, DE, as well as the surrounding areas.