Asphalt shingles are one of the country's most popular roofing materials, protecting both people and property against the elements. However, despite their ubiquity, many homeowners have limited knowledge about this versatile type of roofing.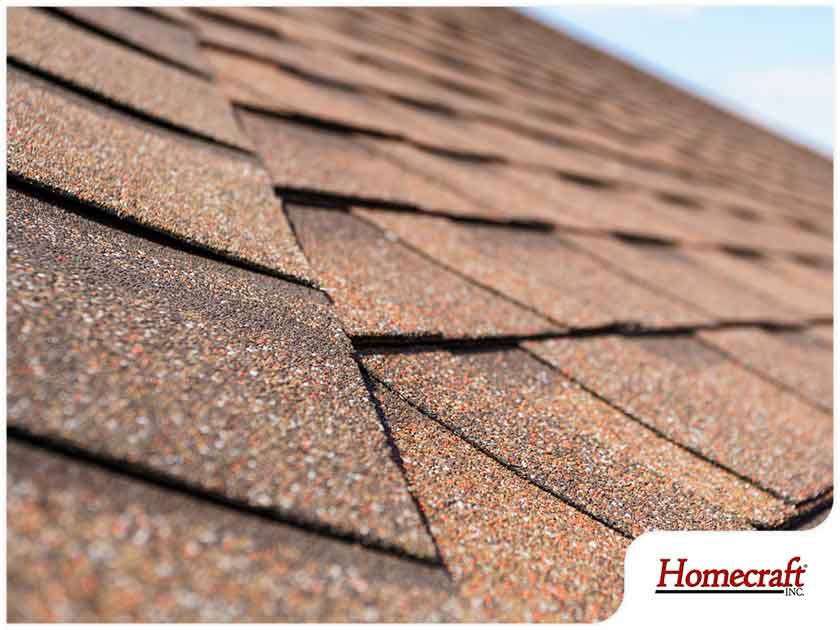 Understanding the shingles that make up your roof is an important part of keeping them in good condition. This way you know the kind of care your roof needs, and you are aware of certain bad practices that could put it in jeopardy. Let our roofing specialists at Homecraft Inc. give you some essential information about the asphalt shingles that protect your home.
Asphalt Shingles Versus Fiberglass Shingles
A lot of roofers refer to them as asphalt shingles. The asphalt, of course, pertains to the asphalt granules that keep the shingle tabs waterproof and weatherproof. However, there are some roofing contractors that still call them fiberglass shingles, referring to the fiberglass sheets that hold the individual tabs in place. It might be confusing but both terms point toward the same product.
The Asphalt Components
Most asphalt shingles are 60% asphalt. This is far from the measly 6% asphalt used in pavements and roads. The reason for this is because thicker layers of asphalt provide more protection against common problems. The tradeoff, of course, is in weight as asphalt is a heavy material. There are some shingles that offer less asphalt composition for special cases when a roofing structure is unable to support a heavy roof.
Use of Asbestos
Asbestos was a common material used in roof repair, maintenance and installation. However, this was stopped in the 60's when the dangers of this substance came to light. Today, modern asphalt shingles use a safer, inert and more effective way to fireproof your roof.
Get high-quality asphalt shingles and other durable roofing products at Homecraft Inc., your trusted local exterior remodeling company. Give us a call at (302) 798-0302 or fill out our contact form to request a free estimate on roof replacements today. We serve homeowners in Newark, Middletown and Bear, as well as other neighboring communities in DE.