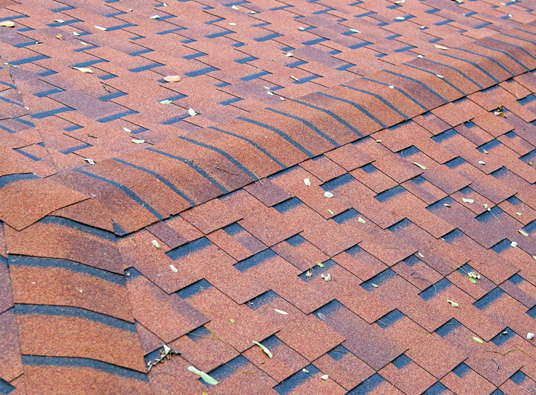 Leakage is the top problem with most roofs. Since your roof serves as your home's shield from water damage, it's important to know which areas are most vulnerable to leaks.
As one of the few GAF Master Elite™ roofers in Newark, DE, Homecraft knows which areas are highly prone to leaks and the methods to prevent leaks from occurring. Keep an eye on these areas to identify signs of damage early, keep issues from compounding and save on repair costs.
Roofline
Periodically check your roofline from the ground, looking for anything that appears damaged or out of place. If you notice something that could be a problem, make sure to address the problem right away by calling a professional. Leave repairs that require getting on top of the roof to the pros at Homecraft® Inc.. Our team not only provides excellent roof repair in Bear, DE, we offer fast response if you're faced with storm damage.
Gutters
Gutters are also susceptible to leaks, especially when filled with standing water and debris for long periods of time. This is why you should keep your gutters clean with routine maintenance. Letting debris pile up is enough to cause clogging, particularly in your downspouts. In addition, what's behind your gutters requires attention. Make sure the fascia has no rotted wood, since this can serve as an entrance for critters and insects into your house.
Interior
Thinking about your roofing in Middletown, DE, from the inside is likewise imperative. Inside the attic, look for signs of moisture with a flashlight. If water infiltrates your roof, it can turn your attic into a breeding ground for mold. If you observe any sign of leaks, call on our experts to fix the problem.
Homecraft cares about your roof and the protection it provides for you and your family. For your repair or replacement needs, call us today at (302) 798-0302.