With so many roofing contractors on the market, you may find yourself overwhelmed by your options. The best way to narrow down your options is to limit your search to local roofers. Homecraft® Inc., the trusted roofing expert explains why working with local contractors is the way to go: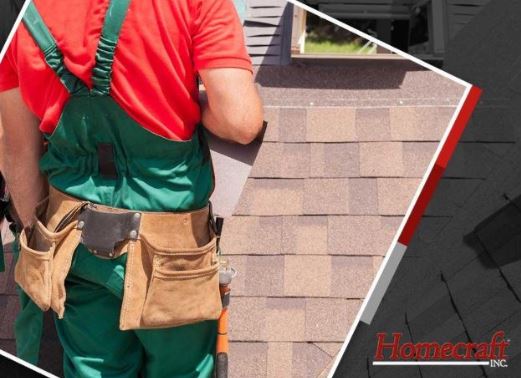 They Are Legit
There is no guarantee that non-local roofers will stay till the end of your warranty period. Some homeowners have experienced contacting their hired roofers because of a problem with their newly installed roof only to find out that the people they hired are already gone. Local roofers don't just operate around the area, we also have a solid reputation and a valid business address so you know where to look for us in case something goes wrong in the future.
They Have a Local Portfolio
One of the first things you need to check when looking for a roofing contractor is their portfolio. Unlike out-of-state contractors, you can check a local roofer's actual work by looking at the roofs in your area. You can even ask their previous clients for genuine feedback.
They Cost Less
Part of the expenses associated with roofing projects is transportation fees. The farther the distance between their location and your house, the more expensive those fees are. You can't expect non-local roofers to charge the same rate as local roofers unless they're cutting corners, and that's the last thing you want for your roofing system.
They Are More Efficient
If you need professional roof repair and you hire local roofers, you're bound to see the job get done faster. A local business means you're easily a quick drive away from where they are, so the roofers can get to your place as soon as possible. This is especially important if you're dealing with roof problems that require more urgent solutions.
Provide the best for your roof by working the leading local roofing contractor, Homecraft Inc. Call us today at
(302) 798-0302 to schedule a consultation. We serve Newark, Middletown, Bear and the surrounding DE communities.