Your siding is one of the most visible elements of your home. It protects your home from harsh weather conditions and helps keep its energy efficiency. Being constantly exposed to the weather, however, has its consequences.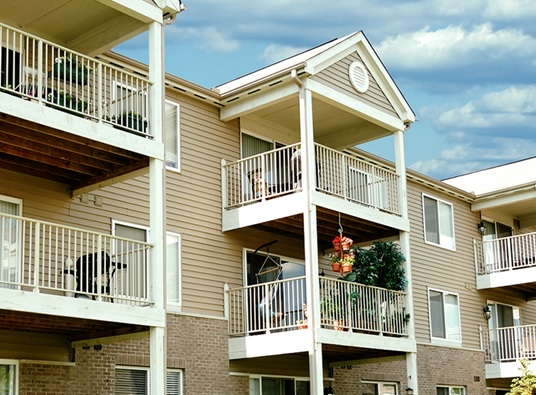 If your siding in Wilmington, DE, has worn down, Homecraft® Inc. recommends using vinyl siding as a replacement. We discuss its many benefits.
1. Vinyl Siding is Durable
Mastic manufactures one of the highest quality vinyl siding on the market, which is why we offer their products for your home. Their premium vinyl siding can withstand winds of up to 110 miles per hour. In addition, this vinyl siding will never absorb water, eliminating the risk of rot, mold, and poor indoor air quality.
2. Vinyl Siding is Beautiful
Mastic vinyl siding has a wide assortment of styles, colors, and textures available. For example, their Quest Double 4" line has 17 premium exterior colors and 18 exterior colors available. With this many choices available, you can easily select the siding that best complements your home.
3. Vinyl Siding is Energy-Efficient
Mastic offers the Structure Home Insulation System for maximum energy efficiency. Insulated vinyl siding increases your home's overall R-value, which indicates how efficient your home is at keeping energy inside the house. These special siding can help keep your house cooler in the summer, and warmer in the winter, which leads to more savings on utility bills.
4. Vinyl Siding is Low-Maintenance
Vinyl siding is easy to maintain; it needs nothing more than a power wash with a hose, some soapy water and a soft brush every year to keep it clean. It will neither rot nor split. It never needs repainting or caulking, as well. Mastic vinyl siding is also certified by the Vinyl Siding Institute to retain its beautiful color. Simply put, our product can help make your home more beautiful without needing too much work.
5. Vinyl Siding is Cost-effective
Vinyl siding ensures high returns on investment compared with other exterior cladding products. Combined with its low-maintenance features, it is one of the most cost-efficient siding available. Consider all the time, money and effort that you will save when you choose vinyl siding.
These advantages make vinyl siding one of the best choices for your home. As a leading siding contractor in Hockessin, DE, Homecraft® Inc. provides a high level of vinyl siding installation. Since 1981, we have been helping customers have the best home improvement experience possible. Give us a call, if you would want to learn more about vinyl siding or if you would like a free in-home estimate.