As the top roofing and siding contractor in the area, Homecraft® Inc. only installs high-quality products that can enhance the home's beauty, comfort, and energy efficiency. Among the ones we offer is ProVia® CedarMAX™ insulated vinyl siding. Apart from improving your home's curb appeal, it also provides superior thermal protection. Today, we take a closer look at its many features and benefits.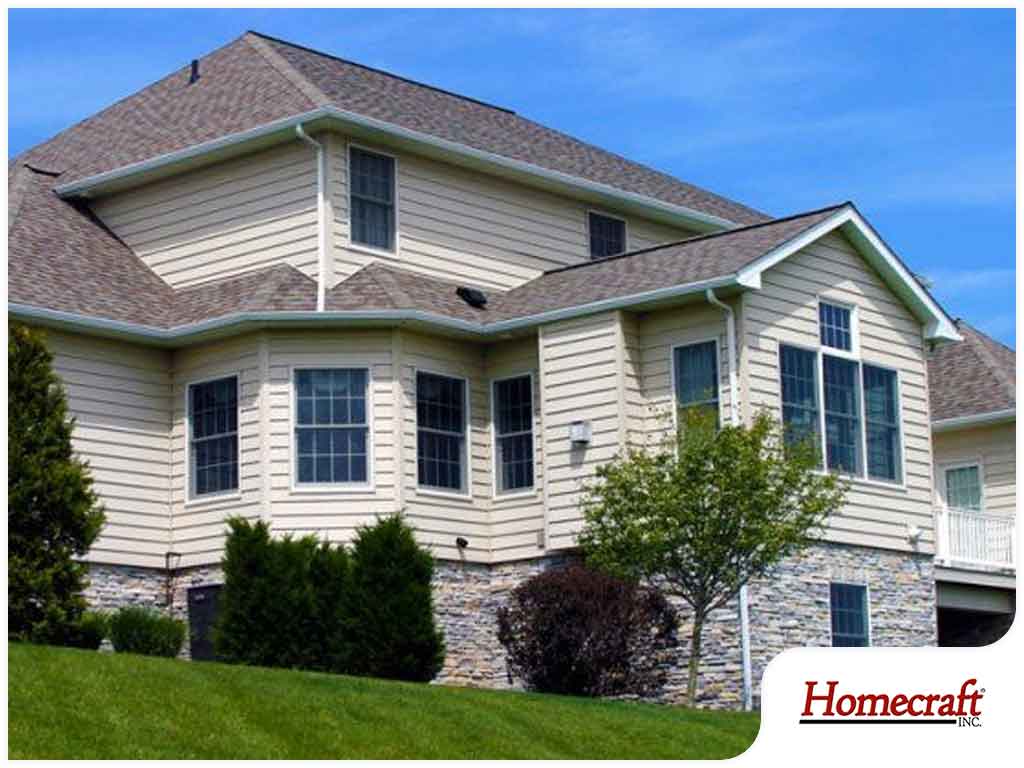 Better Energy Efficiency
CedarMAX insulated vinyl siding can greatly improve the energy efficiency and appearance of your home. It has sturdy, rigid foam insulation that offers superior thermal protection, blanketing your home to ensure acceptable levels of comfort. When installed, it covers everything, including wall studs. This helps prevent thermal bridging from causing energy to escape.
Improved Weather Resistance
CedarMAX insulated siding is designed to withstand rain, hail, and wind-carried debris. The same rigid foam that resists heat flow also has tremendous impact resistance that's five times greater than that of hollow siding. Also, during installation, our siding and roof repair pros make sure to properly nail the product for better tear resistance and increased wind performance. The siding also has a patented locking system to enhance its overall rigidity on the wall.
Increased Curb Appeal
When installed, the product's panels remain longer and straighter because the backing can seamlessly bridge the subtle irregularities that are apparent on the wall surface. Apart from the fact that it comes in a wide range of colors, it is also available in numerous profiles, including single, double, triple, and board and batten. Our experienced pros will assist you in selecting your desired siding color and style, taking your personal preference and your home's architectural style into account.
At Homecraft® Inc., expect our skilled professionals to deliver a complete package of siding, trim, and accessories that will transform the look of your home. Aside from siding, we also offer roofing services. As GAF-certified roofers, we go out of our way to make the entire process as simple and worry-free as possible.
Call us today at (302) 798-0302 or fill out our contact form to request a quote. We serve residents of Newark, Middletown, and Bear, DE.