Like gutters, vinyl siding also needs regular cleaning even if it's a low-maintenance material. With proper care, this siding material should last long and remain beautiful for decades. However, when neglected, it can experience damage and debris buildup that can harm your home's curb appeal.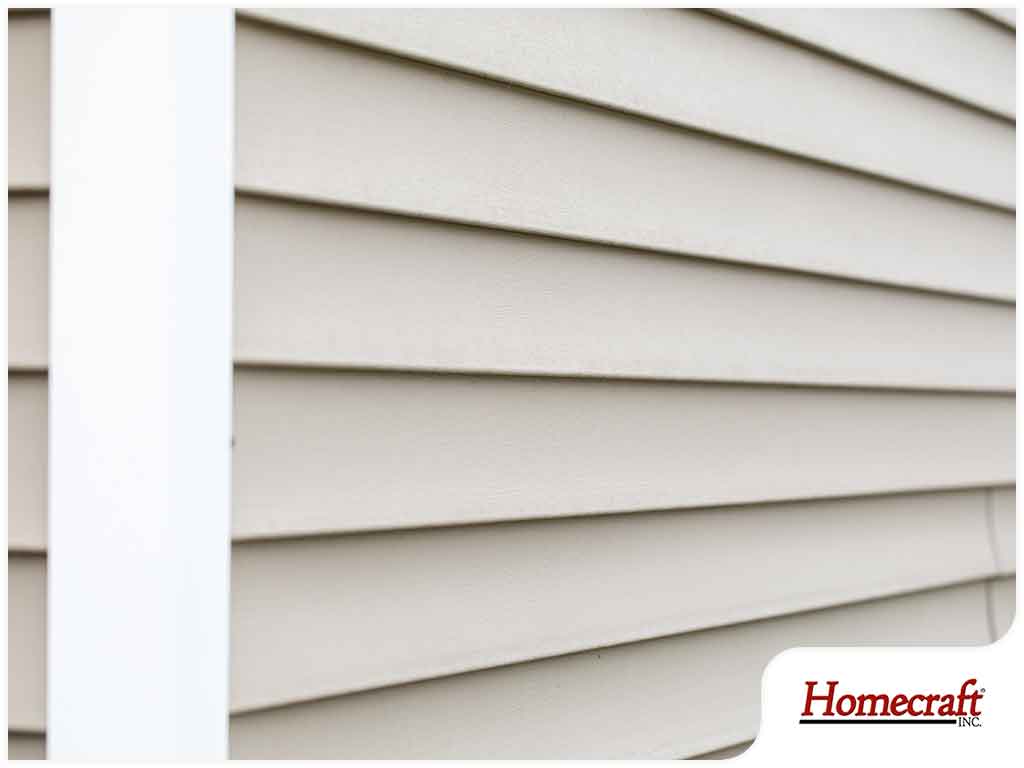 Here are tips for cleaning your vinyl siding.
How to Wash Vinyl Siding
You can clean vinyl siding use a soft cloth or standard long-handled, soft-bristle brush. Begin scrubbing from the bottom, working your way up. Make sure to rinse the cleaning solution before it dries completely to prevent streaks.
Some vinyl siding manufacturers recommend power washing while others don't. To keep your warranty valid, adhere to your manufacturer's recommendation when it comes to cleaning and maintaining your siding. Keep in mind that improper use of a power washer can harm you and your siding.
Moreover, all your efforts in cleaning your siding will be wasted if your gutters aren't in good shape. Clogged gutters will cause water to overflow to your siding, which won't only get it dirty but lead to damage. Aside from cleaning, one way to keep your gutters clog-free is by investing in a quality gutter protection system.
Tips for Removing Mold
Mold and mildew can be removed using special cleaning solutions. But if you want a more natural cleaner, use a mixture of 30 percent vinegar and 70 percent water. Using a soft-bristle brush, scrub the affected area with moderate pressure. You can also use a long-handled brush to eliminate the need for using a ladder for reaching higher areas. If you're cleaning during dry weather, use a garden hose to wet the siding down before scrubbing to loosen the mold.
At Homecraft® Inc., we install high-quality seamless gutters and vinyl siding from leading manufacturers in the industry. Give us a call at (302) 798-0302 or fill out our contact form to request a quote. We serve clients in Hockessin, Wilmington and Bear, DE.