Like most parts of your home's exterior—roofing, gutters, windows—replacing siding takes a great deal of planning to get things right the first time around. In today's blog, local home improvement contractor Homecraft Inc. shares tips on how to plan your upcoming siding replacement.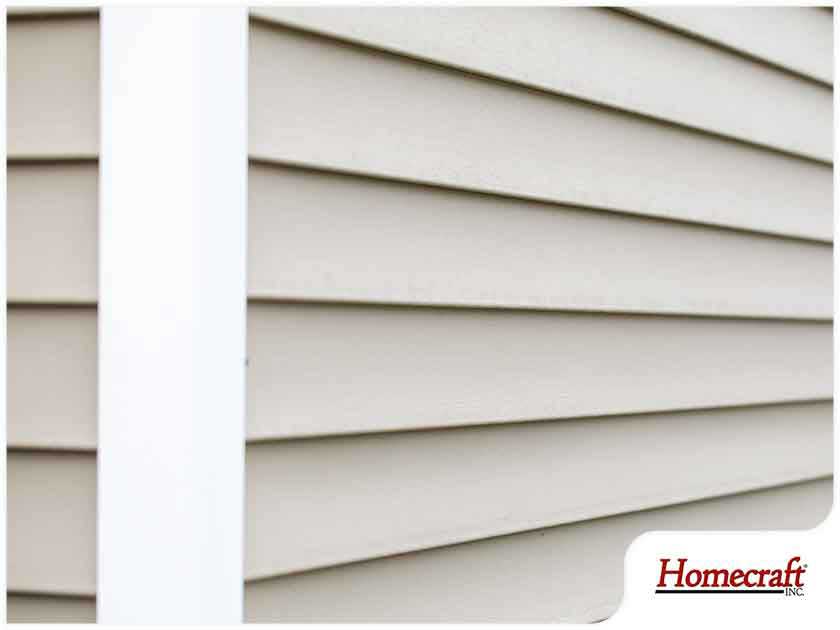 Find Inspiration from Your Neighbors
Whether your local HOA has strict rules regarding house color and style, or if you simply want a home that doesn't stick out like a sore thumb, checking out the houses in your neighborhood is a great way to get some design inspiration. Take a drive around the neighborhood and pay attention to the styles and color palettes, making a note of which options appeal to you. Take the time to research different siding materials, including their pros and cons.
Figure Out How to Finance Your Project
Whether you're getting new siding or seamless gutters, cash is the best way to pay for a home improvement. You don't have to have anything approved, it doesn't incur interest and won't leave you with further payment obligations once paid in full. However, lacking ready cash shouldn't discourage you from getting new siding for your home. In addition to cash or card, you can apply for unsecured loans (loans without collateral), or secured loans like home equity loans (HEL), home equity line of credit (HELOC) or cash-out refinancing. Contractors like us also offer easy financing programs for qualifying homeowners.
Choose Your Contractor Carefully
The success of your project depends on choosing the right contractor, so you need to set aside time for researching the right one for the job. It can be tedious at first, but if you are looking into getting multiple projects over the next few years, or even decades, then you need a contractor that you can trust.
In addition to asking for a license and insurance certificate (both of which you should verify for validity), you should also ask for at least three references from each candidate. If you have a specific siding manufacturer in mind, ask for manufacturer credentials. Lastly, do not make your decision based on the contractor's bid. Instead, make sure you weigh all of these factors before making your choice.
Homecraft Inc. is your leading provider of siding and gutter protection installation services. Give us a call at (302) 703-1109 or (610) 215-2562. You can also fill out our contact form to schedule an appointment. We serve customers in Wilmington, Bear and Hockessin, DE.