Replacing your home's siding is the project to do if you want to increase curb appeal and enjoy better insulation as temperatures change. While you can usually do this project at any time of the year, especially in cases where you really have no choice but to do so, spring has been identified as the best season for such a makeover. Homecraft® Inc., the leading siding and roofing contractors, explains why: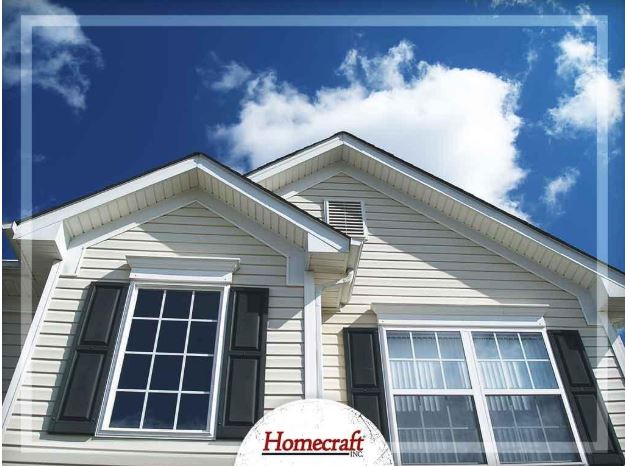 Moderate Temperatures
Extremely hot or cold temperatures can botch siding replacements, especially for vinyl siding. If the weather is too warm or too cold, then certain calculations will need to be made to account for expansion or contraction of the siding, which in turn complicates the installation process. The contraction or expansion causes a size difference that is simply too great to ignore, so the moderate temperatures of spring make it the ideal period.
Improved Energy Efficiency for the Next Seasons
If you experienced unusually higher heating bills during the last winter, then your siding may be old and no longer providing your home with proper insulation. With summer just around the corner, your old inefficient siding will also struggle to keep your home as cool as you would want it. This means even higher utility bills. That's why you should consider replacing your siding this spring, so you can enjoy improved insulation and lower energy bills for the rest of the year. As your trusted roofers and siding experts, we will work with you to determine the perfect siding fit for your home, in terms of both aesthetics and function.
Take Advantage of Spring Break
New siding installations are quite common and just as effective in the summer and fall, but spring ushers in a season where you can get certain home improvements done just before things get too hectic. If you think you will be a lot busier in the coming months, then now is the perfect time to get this done.
At every step of the way, Homecraft will work with you to ensure your siding replacement goes off without a hitch. We are also your trusted experts for roof repair and replacement. Give us a call today at 1-877-494-0377 to get started with a FREE estimate! We serve clients in Newark, Middletown, Bear and the surrounding DE neighborhoods.