Bay windows can make your home more aesthetically appealing, increase its value and provided added ventilation. They can be placed anywhere in your home and can be used as a reading nook, dining space or a sitting area.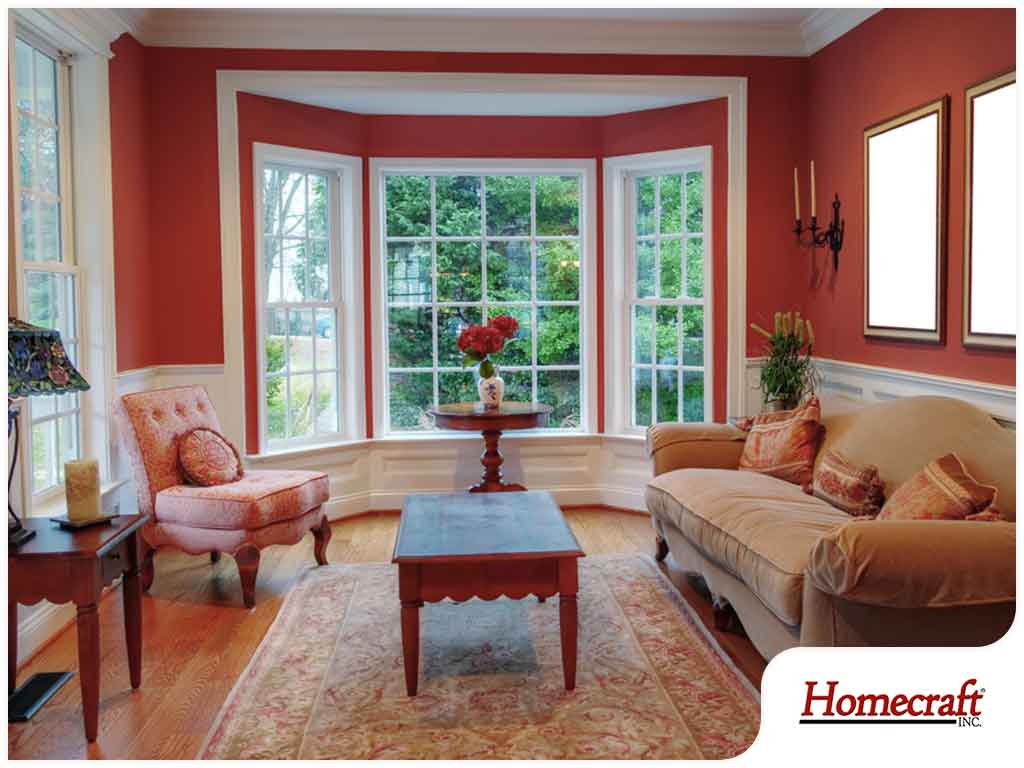 Read on as the area's trusted roofing and window replacement expert shares factors you need to consider if you're thinking of having bay windows installed to your home.
Size
It will cost less to choose bay windows that have the same size or smaller than your existing ones. Wider bay windows require a larger opening and a new header, adding more costs to your project. However, bigger windows will make your home brighter and provide a better visual impact.
Type of Sash
You can choose what sash you prefer when it comes to bay windows. The bay sash usually matches with the other windows in the house, but it doesn't have to. Select the style that you want the most. Higher, narrower bays look good with a casement sash. Double-hung sashes complement shorter windows. The center of a bay is usually stationary but can also come with an operable casement or double-hung sash.
Eaves
Usually, bay windows are tucked underneath an eave. The space between the window top and soffit's underside is filled with insulation, which is concealed by trim boards. Make sure to measure the depth of the eave horizontally. Your new window should be shallow enough to fit beneath it. If there's no roof overhang above where you're having the window installed, a small roof or skirt should be built over it. At Homecraft Inc., our certified roofers and installers can help you with your roofing and window replacement projects.
Support
Bay windows are either supported from below with braces or from above with steel cables bolted to the overhead framing. While both systems are great, support cables are less obtrusive since they are concealed inside the window frame. However, not all manufacturers offer support cables and you may have to buy them separately.
Whether you're looking for a replacement window, roofing or siding contractor, Homecraft Inc is here to help. We offer roof repair, siding installation, window replacement and more. Call us at (302) 798-0302 or complete our online form to request a quote. We serve homeowners in Middletown, Bear and Newark, DE.