When it comes to keeping your roof in top shape, you might be surprised if your roofers tell you that the upkeep of your gutters play an important factor in the task. After all, a poorly maintained gutter system can cause water to pool on your roof and inevitably seep beneath the shingles, compromising its structural integrity. With that in mind, it's understandable that you want your gutters working year-round.
In this post, the experts from Homecraft Inc. shares four tips you can follow to keep your gutters working all year, starting with: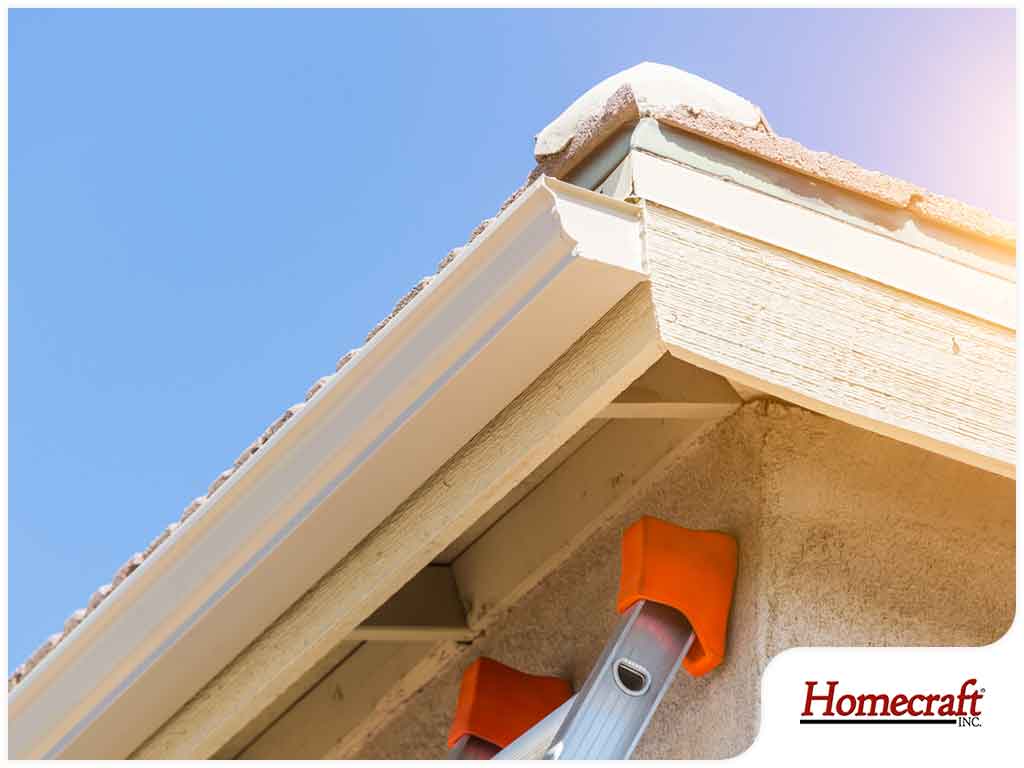 Prevent Ice Dams – States on the East Coast will experience their fair share of snow and ice during the winter. Before the ice and snow rolls in, make sure to remove any and all debris from your gutters. This is because if there are any debris left on the system, it can cause frozen water that will expand into the edges of your roof. Over time, this can cause roof leaks and structural damage to the system. Apart from that, your gutters can also crack and fail to redirect water away from your home.
Clean the Gutters and Downspouts – Clutter on your gutters can cause water to overflow and fall on the ground of your home or be pushed back into the roof. If the former happens, the water can seep into your home's foundation and cause it to crack while the latter scenario can cause leaks in your roofing system. To avoid this from happening, make sure to free your gutters and downspouts from debris to prevent blockage that can damage your home. If you aren't keen on doing this, call a gutter cleaning expert to get the job done for you.
Install Gutter Guards – On the other hand, if you want to minimize or completely avoid cleaning your gutters, consider installing gutter guards on the entire system. While you'll still need to clean the covers every now and then, doing so won't be as labor-intensive as it was before.
Test for Leaks – During the gutter cleaning process, have your professional check the system for leaks. This can be accomplished by flushing the gutters with running water after the cleaning and if there isn't any leaks, the water should flow freely into the downspout. If there is, you'll notice it if the stream is interrupted and can often be spotted at the elbows. Should your gutters have leaks, have them replaced immediately to prevent major problems down the line.
For assistance with your roof repair plans, simply turn to Homecraft Inc, your number one provider of roof replacement and gutter guard installation services. Give us a call at (302) 798-0302 or fill out our contact form to request a quote. We serve homeowners in Newark, Bear, Middletown and other nearby areas in DE.