Sometimes, common problems occur in areas where you least expect them. For roofs, this could be moisture damage from poor attic ventilation. For windows, it could be a failure of the caulk and weatherproofing seal. For doors, the door frame could be the culprit. Experts like roofers, technicians and general handymen are equipped to properly identify the problem areas and apply an effective solution.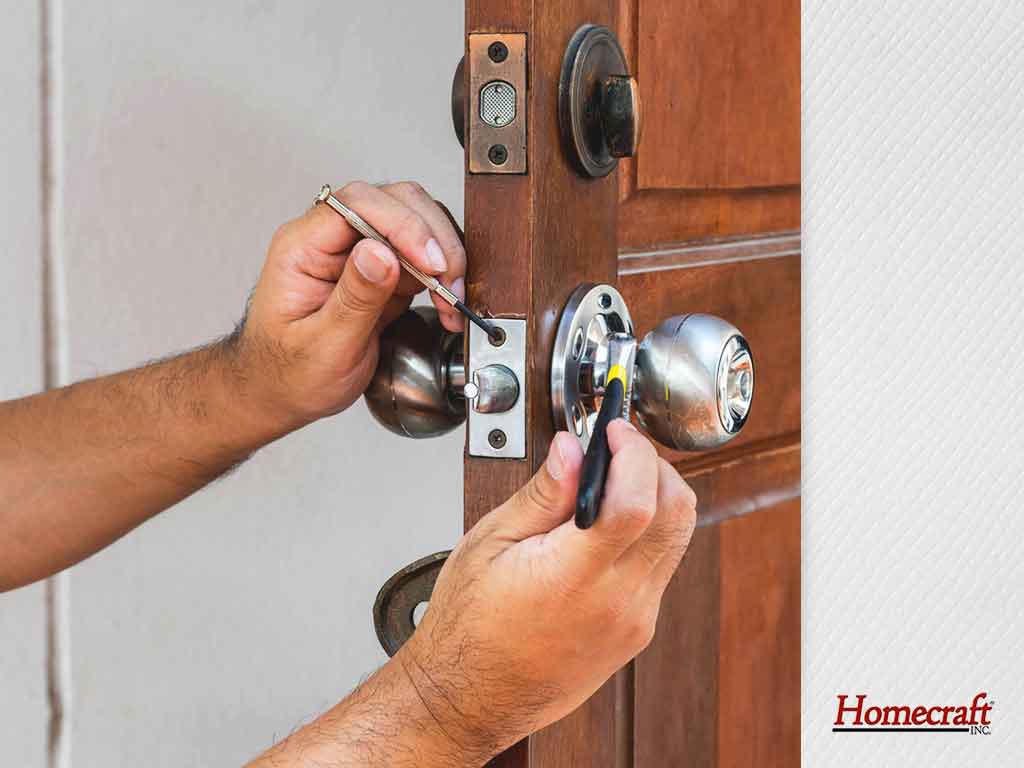 Here are a few of door frame troubleshooting tips from our skilled contractors at Homecraft® Inc.
Settling Issues
Because door frames are installed right on the wall itself, they can be prone to common settling problems like binding. Binding happens incrementally overtime but when they reach a point when there's too much pressure from any side of the frame, the door becomes difficult to operate. Use shims to force a little bit of space and ensure your jamb hinges are plumb and square. You can find metal shims at your local hardware shop but our experts recommend using wooden shims to avoid scratching up your door's finish.
Replacing Damaged Trims
Your door, along with your windows, siding and roofing, form the "face" of your home. As such, you want them looking their very best all the time. To do this, you can "upgrade" the trims on the door frame to something that's more to your style.
This is a fairly easy project although you will need a lot of patience to avoid chipping the surrounding paint. You can find all styles of trims from your local shop or you could have a professional replace the door entirely for a true makeover.
At Homecraft® Inc., we are your leading provider of home improvement services including door and window replacement, siding installation and roof repair and maintenance. Call us toll-free at 1-877-494-0377 to request a quote today. You could also fill out our online contact form to schedule an in-home consultation with our team of home and exterior remodeling experts. We serve Bear, Newark and Middletown, DE.