Is a wood window installation more energy-efficient than other replacement window materials? How much more efficient are they than vinyl, or aluminum or fiberglass? What determines the energy efficiency of replacement windows? These are perhaps a few of the most common questions asked of window contractors when homeowners are considering a window replacement.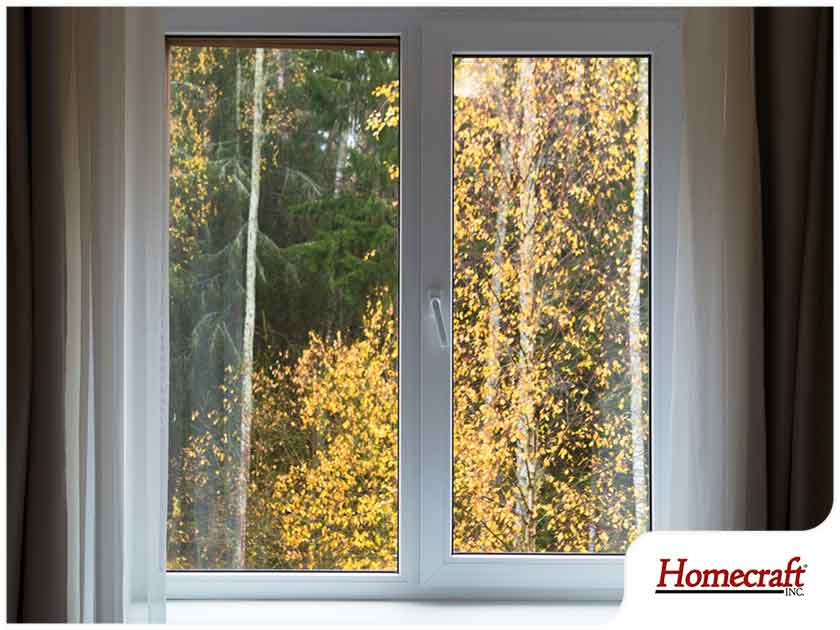 The National Fenestration Rating Council or NFRC uses a number of performance standards to quantify the energy efficiency of replacement window products. Let our remodeling experts at Homecraft Inc. explain what these standards are and how they can help you improve the energy efficiency of your home.
Solar Heat Gain Coefficient
SHGC stands for solar heat gain coefficient. It's a measure of how much of the sun's heat can penetrate your replacement windows. Sunlight shining through a window can heat up your home, which could be detrimental to your air conditioning efficiency. Some windows have specialized panes which reduce SHGC, keeping your home cool even under direct sunlight without sacrificing any daylighting.
U-Factor
The U-factor or U-value is a number that reflects just how good of an insulator your windows are. They measure heat transmission between materials. The higher the U-factor, the more heat the window will allow to pass through. Depending on your climate, it's important to choose the right U-factor that will further increase your energy efficiency.
ENERGY STAR®
The Department of Energy has developed the ENERGY STAR® program to help consumers find energy-efficient products for their home. For example, some vinyl windows might have an ENERGY STAR certification while others might not. Ask your window contractor about ENERGY STAR-qualified replacement windows to maximize your energy savings.
At Homecraft Inc., we are your leading provider of top-quality replacement windows and installation services. Give us a call at (302) 798-0302 or fill out our contact form to request a free quote on window replacements today. We serve homeowners in Wilmington, Bear, and other surrounding areas in DE.