ProVia launched its new Grout Color Visualizer to let homeowners mix and match stone and styles with grout options. The tool is very easy to use, with just three simple steps.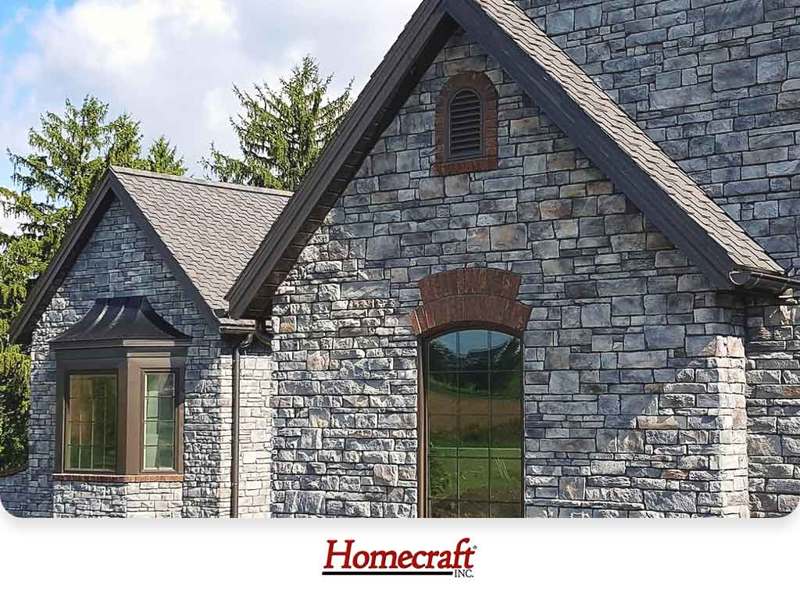 Read on a our roofers and siding professionals teach you how to use it and also share some of Provia's stone veneer choices.
Grout Color Visualizer
You can access the grout visualizer via ProVia's website or by downloading the iPad application. The first step is to select a stone style or color palette. Once you have picked the stone option you want, choose from four trending grout colors: buff, gray, brown or black. The built-in magnifying tool allows you to see how the grout will look up close.
Veneer Stone Options
Chisel Cut™ Profile – Its natural texture combined with a chiseled form creates a highly complementary stone that looks well grouted or dry stacked.
Ledgestone – It features rough dimensional surface, jagged edges and varying surface area. The unique shadows between the pieces changes as the sun moves.
Limestone – It's a great option for a home's exterior, interior and even for a fireplace. This collection resembles natural limestone from the Midwest. The Limestone veneer collection is known for its exceptional shape, texture and character. It's available in nine color palettes to match your roofing, windows and other home exterior components.
Terra Cut – This new manufactured stone is a ProVia exclusive that has the characteristics of weatherworn, coarse-grained, and coral style stones. Its unique profile makes a dramatic appearance through the amount of texture within and various dimensions within every stone.
Fieldstone Veneer – This collection features rugged, textured manufactured stone that stands out due to its distinct edges and tight-fitting application. It comes in seven color palettes to match various design preferences.
Turn to Homecraft Inc., for high-quality home exterior products and services. You can count on our experts for your roof repair, siding replacement, gutter installation and more. Call us at 1-877-494-0377 or fill out our online form to schedule a free in-home consultation and get an estimate. We serve homeowners in Newark, Middletown and Bear, DE.