Ensuring your roofing system is in good shape before the cold season hits is one way to protect your home and maintain its energy efficiency. Another thing you can do to reduce your heating costs is by winterizing your exterior doors. According to the U.S. Department of Energy, up to 30 percent of energy loss escapes through drafty windows and doors.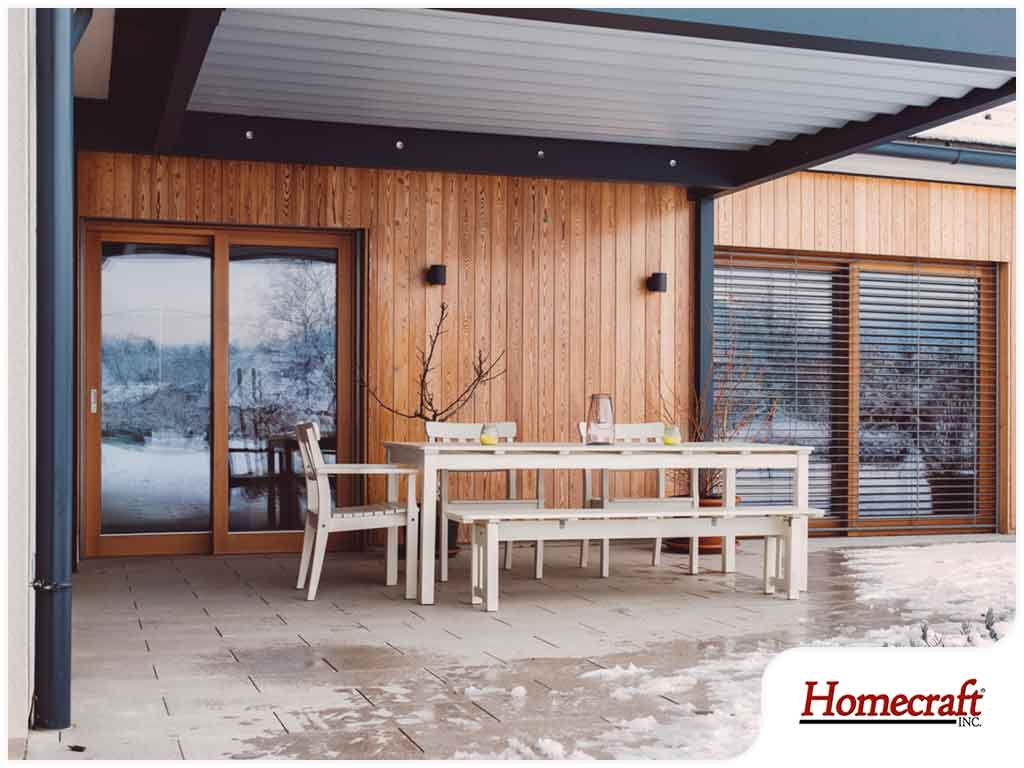 What Causes Drafty Doors?
Improper installation causes doors not to seal correctly. If the door isn't level from the start, it will require adjusting. Simple weatherstripping won't work because the area isn't flush. An expert would have to remove the entire door and reinstall it properly.
Consider hiring a professional if your door is allowing cold air to enter your home. They can help you determine the best solutions to keep your interior warm and cozy this winter. At Homecraft Inc., we offer quality door replacement and roof repair services.
Detecting Air Leaks
During the day, look around the doorframes for signs of sunlight. You have an air leak if you can see light through the door frame. At night, ask someone to hold a flashlight on one side of the door while you watch for light passing through the seal.
Another way to detect air leaks is through passing a lit candle or incense stick around door edges. Air leaks will cause the flame to flicker or the smoke to move in the draft's direction. Check if a cool breeze is passing through the frame by placing a damp hand on the area.
Signs You Need New Doors
You need new exterior doors if your current ones are damaged, decaying, or warping. While wooden doors can last for many years, they are vulnerable to damage from outside elements. Over time your doors can begin sticking and the hinges and glass panes may loosen. When your doors are old and worn, it's best to replace them to ensure your safety and protection as well as minimize energy loss.
For quality door replacement services, turn to Homecraft Inc. Our doors will add more security to your home, improve its energy efficiency and keep it protected from the elements. You can also count on our roofers for superior roofing services. Call us at (302) 798-0302 or complete our online form to request a quote. We serve homeowners in Middletown, Bear and Newark, DE.