Standard vinyl siding offers plenty of benefits to a home in terms of appeal, efficiency,and weather protection. However, it's not without disadvantages. Homeowners often find the pliable material too "soft" to cover awkward corners and contours in their wall structures. Press a little too hard and you can warp a vinyl siding permanently. Insulated siding addresses all these issues effectively. Moreover, its built-in insulation also helps improve your overall energy efficiency. It does all this and more, of course, for a price.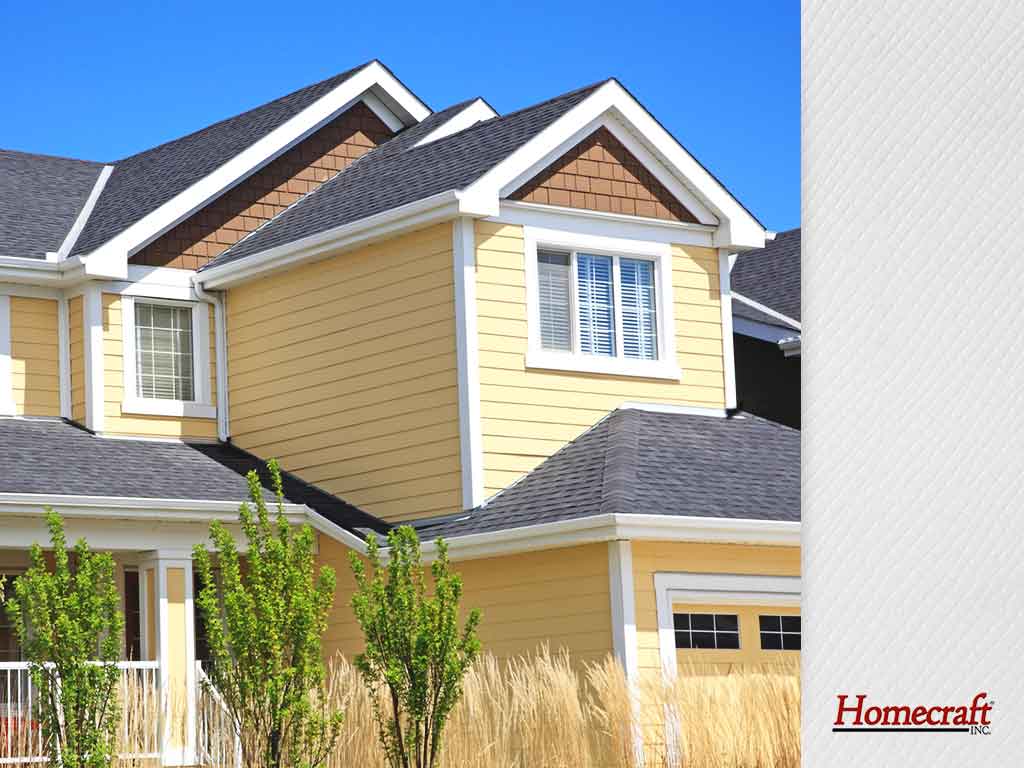 Read on as our home improvement experts at Homecraft Inc. compare these two popular siding options to help you make a decision about which one is the best choice for your home.
Higher R-Values
Insulated vinyl manufacturers put their products' highest ratings front and center to close a sale. At R-2 to R-2.7, it is true that this type of siding has increased R-values compared to regular vinyl, but this difference is modest at best. What they do excel in, however, is their ability to reduce thermal bridging within your walls. Thermal bridging is the transfer of heat between non-conductors like wall studs and plywood sheathing.
An Investment
The only thing that may make homeowners nervous about insulated vinyl siding is the cost. This material often comes with a layer of expanded polystyrene (EPS) underneath its exterior. This insulating layer is form-fitted to conform to the contours of a regular siding board. The extra materials used in its production can drive market prices up, but if you consider the savings brought about by increased energy efficiency, and the added durability provided by the polystyrene insulation, then it is definitely a worthwhile investment.
From cedar shake to vinyl siding, you can find high-quality siding products only at Homecraft Inc., the number one siding contractor in the Tri-State area. Give us a call toll-free today at 1-877-494-0377 to request a quote. You could also fill out our online contact form to schedule an in-home consultation with our team of home and exterior remodeling experts. We serve homeowners in Hockessin and Wilmington, DE.