It's important for all the parts of your roofing system to function properly. The most obvious areas are your shingles, decking and insulation. However, there are three special areas that are commonly forgotten or neglected: the fascia, soffit and gutters. They help maintain your roof even though their importance may not always be as obvious.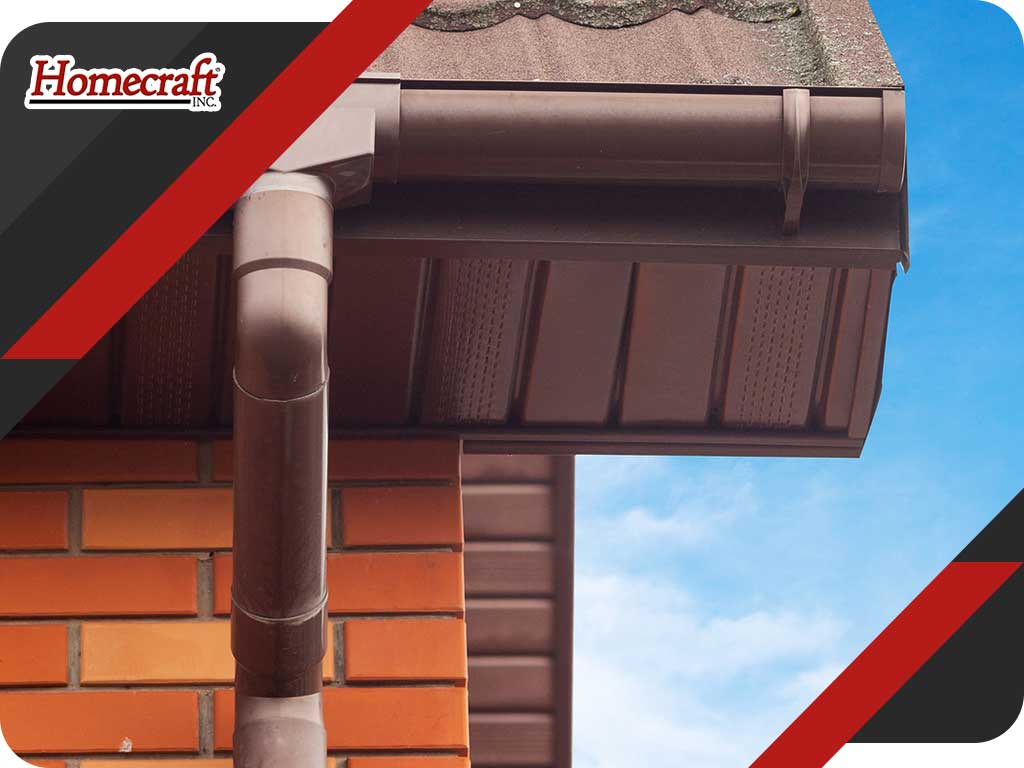 Here's why you should check on them.
Fascia: The Supporting Board
The fascia is located directly underneath the edge of your shingles. It is a horizontal board running the entire length of each side of your home. They are responsible for holding up the gutters, which may seem easy during a dry day. However, rainfall can immediately lead to several gallons of water weighing down the structure. This makes the strength of the fascia all the more important.
Soffits: The Ventilation Area
Underneath your fascia is the soffit, yet another board that runs the length of each side. This area is used by roofers to install your vents. Its ideal location makes airflow smoother, since it is able to circulate cool or warm air for balance in temperature. While vents can also be installed by the fascia boards, the soffits are a traditional favorite.
Gutters: The Drainage System
Gutters, also known as eavestrough in parts of Canada, play an important role in draining rainfall and melted snow, filtering them away from our homes. They are installed at the edge of the shingles, to make sure the water goes inside without spilling over.
These components may not be as well-understood, but they all play an important role. Any damage to one can lead to serious roof repair. That's why inspecting these areas is just as important as inspecting the shingles, attic and insulation.
Homecraft Inc., is ready for your next roof project! Call us today at (877) 494-0377 or fill out the contact form on our website. We serve many areas in and near Newark, Middletown and Bear, DE.