At Homecraft Inc., our roofers and window installers only use high-quality products from leading providers. Some of our manufacturers use argon gas fills in thermal windows, also known as insulated glass units (IGU). They either have two or three panes of glass with a sealed space in between which is filled with gas.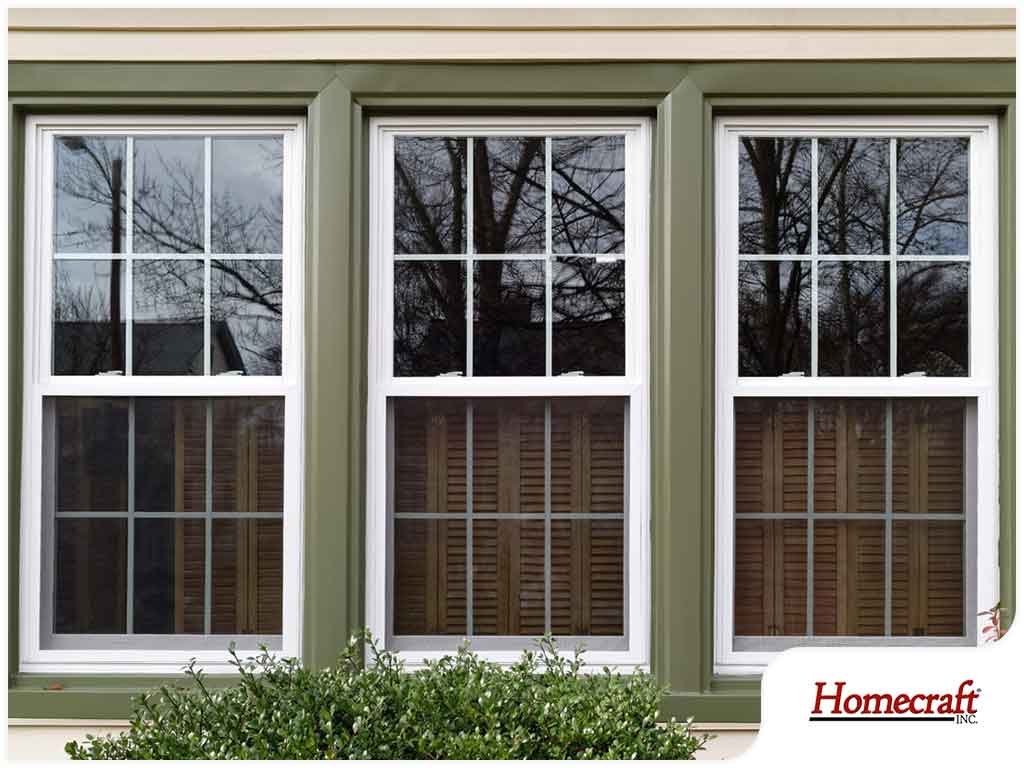 Discover why companies prefer this gas and its benefits in this blog post.
Why Argon Gas?
Argon slows heat transfer through the window. Unlike argon, air has moisture that can condense on the inside of the glass and make windows foggy. Air is a less effective insulator than gas fills. Argon is an inexpensive, colorless, odorless and non-toxic gas that makes up less than one percent of the atmosphere.
Krypton is another common window gas fill. Argon is usually used in double-pane windows while krypton is often used on triple-pane windows. Neither of these gases poses danger to occupants in case of a leakage.
Benefits of Argon Gas
The energy efficiency of roofing, window, siding and other construction products is often measured by how they reflect thermal or solar energy. Argon improves the U-value, which is how a window's thermal performance is measured. It also helps in blocking outdoor noise and minimizing heat transfer through the window. This gas reduces the chances of condensation and frost. It can be used in any climate and combined with low-emissivity coatings to enhance window performance.
Moreover, it's available in residential and commercial window styles. It doesn't contribute to the corrosion of window materials like oxygen. Argon isn't harmful to the environment since it's a non-toxic gas. It adds a bit to the window's cost but will help you save energy costs.
Choose an experienced contractor for your project like Homecraft Inc. We offer a wide selection of home exterior services like roof repair, window installation, siding replacement and gutter protection. Call us at 1-877-494-0377 or fill out our online form to schedule a free in-home consultation and get an estimate. We serve homeowners in Newark, Middletown and Bear, DE.