Landsdowne, Pennsylvania
Lansdowne PA Residents: Turn to us for Roofing, Siding & Replacement Windows
Lansdowne PA is in Delaware County, just six miles from downtown Philly. The population at last check was only about 10,000, so it's a quaint, quiet community that takes big pride in its tight knit neighborhoods.Here at Homecraft® Inc., we are happy to specialize in many areas of home improvement: roofing, siding, replacement windows, doors, and gutters. Let us make your home more comfortable and valuable backed by our 30 years of experience in this industry. WE are proud of our proven reputation as your go-to resource for roofing, siding, gutters, doors, and replacement windows among Lansdowne PA homeowners.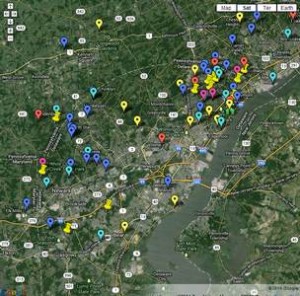 Window Replacement in Landsdowne PA
You receive several choices with us in regards to replacement windows: Homecraft® Inc. vinyl replacement windows or Andersen® wood replacement windows. It's time to replace your old drafty windows, so visit come us in Lansdowne for high-quality replacement windows in a variety of styles and prices. We deliver on top-notch performance, guaranteed energy savings, and reliable service.
New Siding in Landsdowne PA
In need of new cedar shake siding or vinyl siding in Lansdowne PA? Let our siding experts transform the look and feel of your home, with no need to ever paint or provide much maintenance again. With our siding, your home is insulated and more energy efficient with services and products by Homecraft® Inc. We offer you the traditional look of cedar shake siding or the maintenance-free option of modern vinyl siding.
Roofing in Landsdowne PA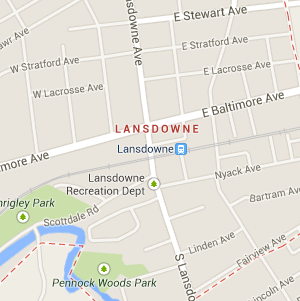 Offering you high quality roofing systems, backed by the industry-leading "Golden Pledge™" warranty protection, will allow you to rest easy under a Homecraft® Inc. roof. Our contractors are highly trained in the best installation techniques and materials, meaning your roof will last for decades to come. There's no question you should rely on Homecraft® Inc. for roof repairs and new roofing in Lansdowne. In fact, we are GAF Master Elite™ roofing contractors, installing roofs built to last.
Gutters in Landsdowne PA
Protecting your home is imperative, and a good gutter system is part of that plan. Quality gutters can shield your home from water damage as well as your surrounding property. Lansdowne PA homeowners can count on Homecraft® Inc. for their gutter systems that efficiently divert rainflow due to rain, snow, or melt-off from ice. Let us install new gutters on your home this year!
New Doors in Lansdowne PA
Partner with Homecraft® Inc. for durable entry doors that are unmatched in quality. Our beautifully crafted front entry doors will amaze you, whether you have a broken old patio door and need a new sliding door or need a new automatic garage door to replace your old one. Let us become your #1 door company in Lansdowne PA, with experts who can create a brand new entryway with weather-resistant storm doors to protect your home affordably.
Home Improvement in Landsdowne PA
Our skilled and experienced team of professionals is here to install the highest quality roof possible on your home thanks to a commitment to 100 percent customer satisfaction. Here at Homecraft® Inc., we can bring your ideas and designs to fruition, adding home improvement projects that boost the value of your home.
Areas we serve
Recent Jobs in Landsdowne, PA