When you're replacing your home's siding, you have a variety of options to consider when it comes to materials. For instance, you can choose anything from fiber cement to stucco to even steel siding. And while all of these materials are beneficial for any home, there is one that you should always consider: vinyl siding.
Here are the four different benefits of vinyl siding.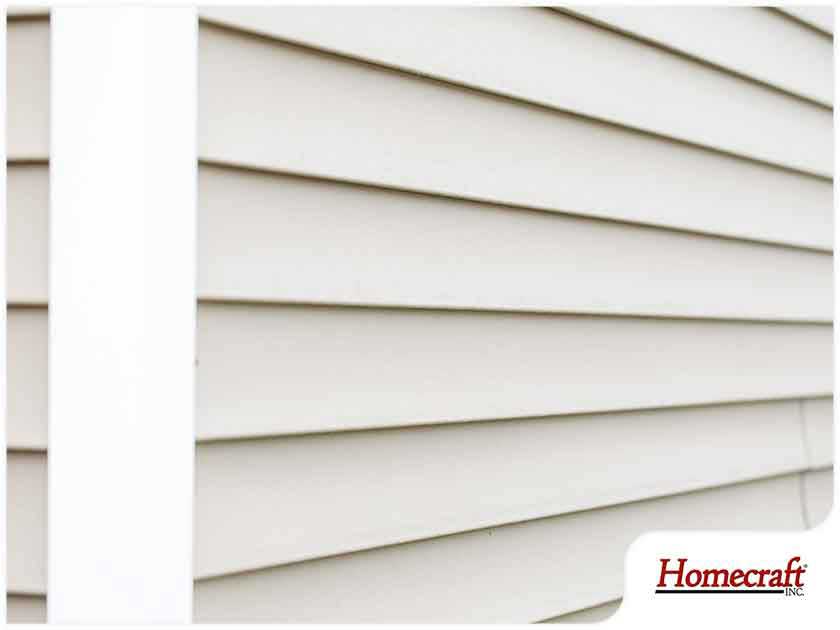 1. Less Maintenance – If you're the kind of homeowner who leads a busy professional lifestyle, then vinyl siding is the best material you can consider for your home as they're incredibly low maintenance. This is because homeowners don't need to scrape, paint or restrain the material year after year to keep it in top shape; simply give it a good cleaning with a water hose, brush and cleaning solution every now and then and it should be good as new.
2. Affordable – Alternatively, if you're working on a budget then vinyl siding is the material of choice for you. According to experts, vinyl is actually more affordable compared to other siding materials as not only are they easy to manufacture but they're easy to install as well. For assistance in installing vinyl siding in your home, simply turn to expert siding contractor Homecraft Inc.
3. Energy Efficiency – Apart from being affordable to begin with, there is another way vinyl siding can help you save money and that's by being energy-efficient. This is because if you install an insulated vinyl siding in your home, you can install a blanket of protection over the studs of your home, keeping it warmer in the winter and cooler in the summer as a result. This allows you to save a significant amount on your energy costs all year round.
4. Durable and Long-Lasting – It may not seem like it but vinyl is actually one of the most durable siding materials on the market as it is made to withstand high temperatures, strong winds, hail and other extreme weather conditions. Apart from that, vinyl siding also doesn't rust, warp or corrode and can even deter pests such as termites. And if that isn't enough, vinyl siding is also moisture resistant, preventing it from rotting or splitting. This makes vinyl one of the best siding materials to choose for the long-term.
Want to replace your old siding? Don't hesitate to turn to Homecraft Inc. When it comes to roofing and siding services, we are the number one experts to approach and we won't let you down! Give us a call at (302) 798-0302 or fill out our contact form to request a free estimate. We serve homeowners in Hockessin, Wilmington and other nearby areas in DE.