Sliding patio doors are great for connecting your home's indoors with the outside spaces, filling your home with natural light and even getting fresh air circulating throughout your space. This makes them integral to the design of your home. As such, you'll want to make sure they're working safely and properly at all times. Homecraft® Inc., the leader in replacement windows and doors, discusses here the most common problems associated with sliding patio doors and how to stay on top of them: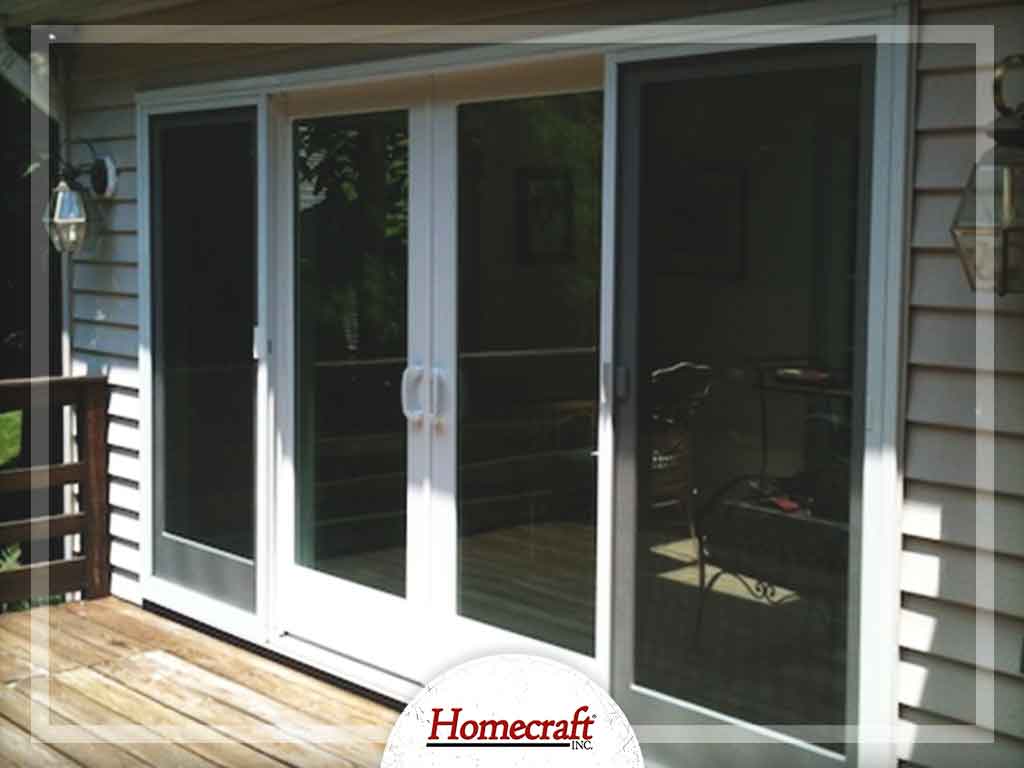 Doors Stuck or Difficult to Slide
Debris buildup is one of the main reasons for a sliding patio door getting stuck or having difficulties gliding smoothly on its tracks. Dirt, pebbles, hair and even fur can collect along the tracks and in the groove, clogging the rollers underneath and preventing smooth motion. Inspect these components carefully and clean them out.
Alignment Problems
In many cases, sliding patio doors can get out of alignment. They'll need to be realigned with tracks at the top and bottom of the frame by carefully removing the door from the tracks and then inserting it back. This is somewhat similar to realigning sliding vinyl windows, except in this case, the component is a lot bigger. Align the rollers at the top first, then gently set the bottom of the door into place, pushing the top of the screen door up into the track.
Broken Latches
This is a major inconvenience since a latch that won't quite catch means the door can't operate properly. You can try oiling it, but if it doesn't work, then you may want to consider replacing the whole thing. Homecraft offers a variety of sliding patio doors and accessories, and we're happy to get the job done for you.
Of course, the best way to avoid these problems is to simply opt for a high quality sliding patio door. We offer an elegant lineup of options from industry-leading manufacturer, Provia®. We are also experts in vinyl and wood window installation, as well as roof repairs and replacements. Call us today at 1-877-494-0377 to get started with a FREE estimate! We serve Wilmington, Bear and the surrounding DE communities.