One of the easiest ways to upgrade the look and feel of your home is through new siding. To make the most of it, however, you need to consider the essentials. They include the material — you need to make sure that it can provide the protection and performance that your home needs.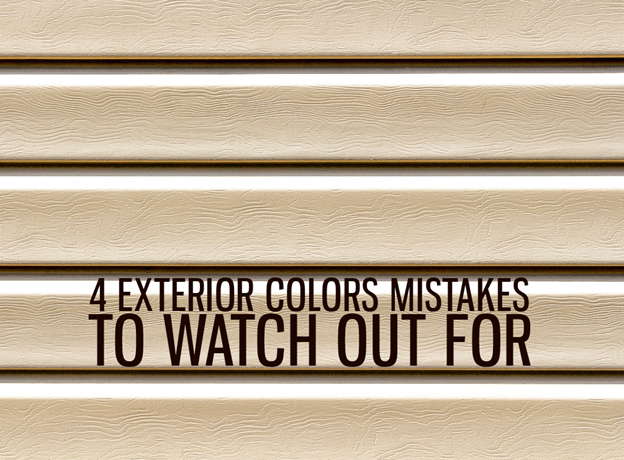 You should also consider which exterior colors to go for. You'll be depending on that new siding for a long time, after all. Color selection is an important design aspect, and one that some homeowners easily overlook. To ensure that you're choosing the right hues for your home, turn to your premier siding contractor in Hockessin, DE, Homecraft® Inc. Here are four exterior colors mistakes that you should avoid:
Not starting the project with a color scheme. You can't spruce up your home with just a single color. Plan your scheme by doing a bit of research. Look at home improvement magazines and websites for inspiration. You'll need a color for the body, one for the trim, and an optional third hue to line your window panes. For a good combo, add one dash of color along with a micro-accent.
Overlooking the prevalent exterior colors in your neighborhood. Aside from looking at color swatches, you can get inspiration from other homes in your community. Note which colors are dominant. Of course, you won't want the exact same tones for your own home. They will give you an idea on what works for your siding in Wilmington, DE. You'll want your home to stand out, while still blending with the neighborhood vibe.
Not including both warm and cool colors in the scheme. An excellent palette should use both warm and cool hues for an interesting contrast. If the body of your siding is blue, use a deeper shade of it for the trim. This highlights the cool tone of the main body. You can then liven the scheme with a warm color—a rich brown, for instance.
Forgetting about your front door. You can make your home pop out better with a good color for your entry door. Standard white or wood stain looks nice, but it's better to use something that doesn't make your door blend with the siding color. For example, a green door can subtly incorporate the surrounding landscape with your exterior scheme. To give your home a friendly, airy look, go for a rich blue door.
When you're ready to upgrade your home with new siding, turn to Homecraft® Inc.. We offer quality vinyl siding in Wilmington, DE, for this service. They come in different lovely colors and finishes that are more durable and longer-lasting than regular paint. With our options, choosing the right exterior color scheme is worry-free. Call us at (302) 798-0302 or fill out our form today for a free quote.