Siding makes up roughly 70% of the home's exterior. And its color sets the mood and atmosphere you want for your home. It's often challenging for homeowners to choose the right color palette for their siding. Read on as Homecraft Inc., your leading local siding contractor, discusses the various color palettes and the architectural styles they go with best.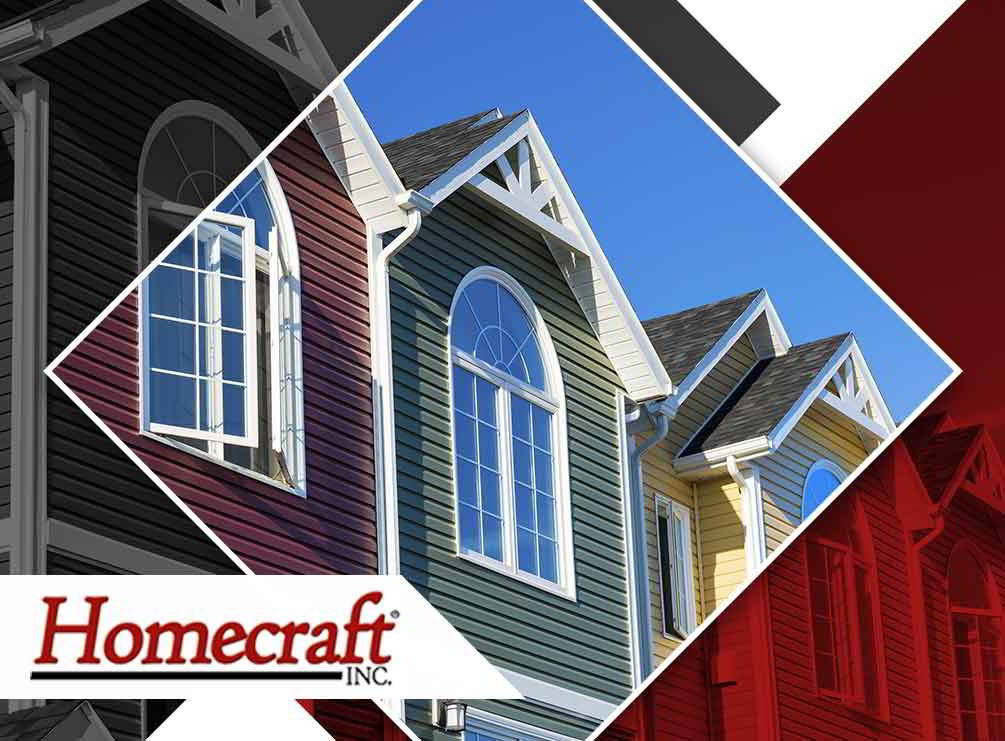 Cozy Cottage
The charm of a cottage style home is characterized by whimsical pastel colors like blue-green, pale yellow and light red. Pair these colors with a lush array of vibrant flowers and lively plants. A touch of brick and wood fence posts and a walkway are also a great way to accentuate this home exterior.
Colonial Revival House
The classic colonial home has a combination of colors and textures with warm colors such as brown, white, gray, and nude. White is also an ever-present color included with colonial style houses because of the elegant touch it brings to window trims and sashes.
Sophisticated Victorian
The Victorian home is characterized by neutral colors with the contrast of bright pops of red for the front door color. The neutral blend creates an elegant exterior look every Victorian home is known for. You should pair style with functionality by installing quality vinyl siding for better thermal control and less water damage.
Neat Traditional Style
White and bright and earthy color combinations dominate traditional style homes. Colors such as classic white, pale blue, sunny orange and other lively hues work best with this style. Dark-stained shakes and stone siding also work well with such homes.
Homecraft Inc., your trusted local siding installer, provides homeowners with quality siding choices in attractive colors. We value how your home looks just as much as we value its functional properties. Call us today at (302) 798-0302 or fill out our contact form to request a free quote. We provide services to homeowners in Hockessin and Wilmington, DE.