Are you planning to replace your siding? Then make sure you work with the right siding contractor in Hockessin, DE. Your choice of siding contractor affects the speed and quality of your project. Avoid unqualified and inexperienced contractors. Homecraft® explains what qualities you need to watch out for: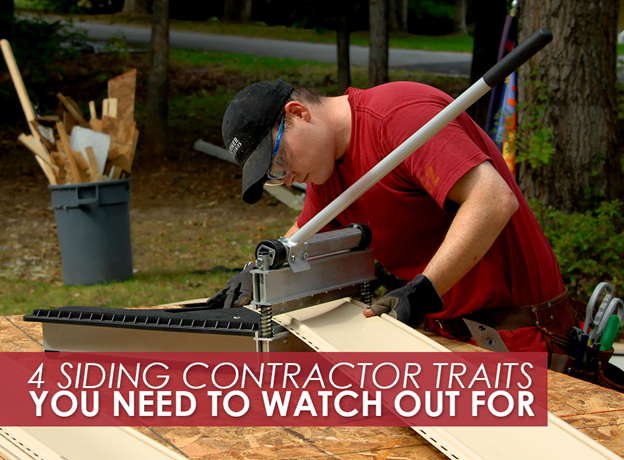 No Certifications – Contractors who don't have manufacturer certifications cannot provide you with good warranties or guarantee that they have mastered product installation. To earn a certification, a contractor must pass rigorous tests and meet the manufacturer's strict standards. Certified contractors, like us, are industry leaders. When you work with us, we can guarantee a perfect siding installation and excellent warranties.
Unlicensed – You need to work with licensed contractors because they know how to build according to code and get the necessary permits. They also know how to follow industry standards when installing your siding in Wilmington, DE. Homecraft is proud to be a licensed contractor, and we can work on any kind of siding project.
Uninsured – Insurance protects you from liability in case something unexpected happens during the project. If you work with an uninsured contractor, you may end up paying for their mistakes. Homecraft is fully insured, and we are confident in the skills and workmanship of our crew. You and your home won't be at risk. We also offer a three-year workmanship guarantee in the unlikely event that there is a problem with your installation.
Inexperienced – Inexperienced contractors don't have the skills or knowledge to adapt to different homes or deal with unexpected events. Siding installation requires a deep understanding of home design. An established expert like us can recommend the best siding products for your home. We can also anticipate and prevent any likely problems with your installation and manage your project efficiently.
As an expert in vinyl siding in Wilmington, DE, we can guarantee a quick, efficient, and stress-free siding replacement. Homecraft has been making our neighbors' homes more beautiful and energy-efficient since 1981. We are a family-owned company, so our reputation is our number one asset. That's why we make sure that all of our customers are completely satisfied with our work.
Call us at (302) 798-0302 to learn more tips on choosing the right contractor. You can also schedule for a free in-home consultation.