One of the first things you should do after winter is to inspect your home's exterior. While exterior maintenance work ideally should be done by professionals – mostly for safety reasons – we'll be the first siding contractor to tell you that doing your own siding inspection and cleaning is perfectly safe and would be really easy to do, depending on what kind of siding you have. Here are our tips on keeping your siding in good condition this season.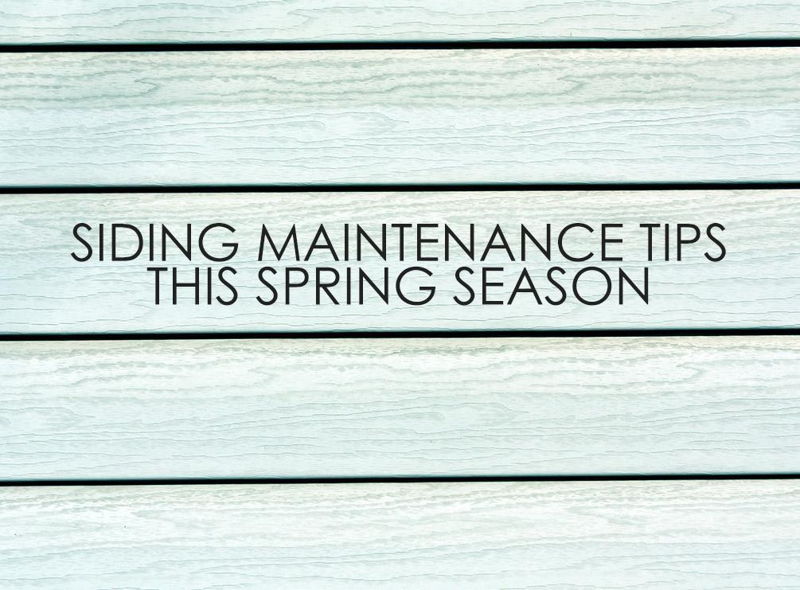 Check for Cracks or Damage
Take the time to thoroughly inspect your siding for signs of damage. Keep in mind that your siding forms part of your home's thermal envelope, and damaged siding could start leaking heat during cold days. Addressing cracks is critical if you have siding with built-in insulation like ProVia®'s CedarMAX™. If you do find signs of damage, contact an expert like Homecraft® immediately.
We can inspect your siding for both hidden and visible signs of damage. With years of experience, we know how to identify common siding issues. We can then offer sound solutions especially when you need a replacement.
Upgrade Your Old and Damaged Siding
If your siding is about 10 years old and is looking like much older than it is, you might consider upgrading it. You can opt for a material that lasts much longer and keeps its looks over time. We recommend Provia CedarMAX and HeartTech™ siding. Both offers unique advantages such as superior beauty and long service lives.
HeartTech vinyl siding will not expand and contract when exposed to fluctuating temperatures. Meanwhile, CedarMAX has a layer of foam insulation for optimum thermal performance. Both options come with strong transferable warranties for your peace of mind.
Keep your siding in great shape all year long with services from Homecraft® Inc.. We serve Hockessin, Wilmington, and the surrounding DE areas. Call us today at (302) 798-0302 or fill out our contact form to schedule a free in-home consultation and estimate for your project.