Part of planning a garden includes finding a good balance between plant selection and your siding color. There are many ways to achieve a harmonious combination, and as a leading siding contractor in Delaware, Homecraft® Inc. shares these tips on how to balance the two elements.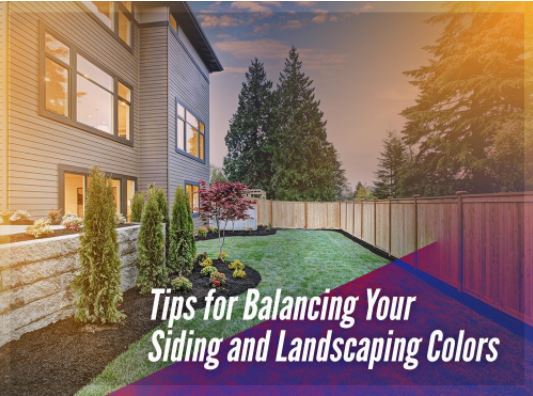 Choose Plants to Match Your Siding
Choosing landscaping to match your existing siding is often the easier route, and you should do it if you recently had your siding replaced, or if you have permanent exterior like brick. Finding plants that work with your existing siding will require some research, particularly the plants' bloom times. You may need to consult a landscaping expert or a horticulturist to figure out the best combination of flowering plants. Consider choosing annual plants that bloom at different times so you can have a year-round bloom.
Choose Siding Colors That Match Your Garden
Alternatively, choose siding colors that match your garden. This is ideal if you already have a well-maintained garden, and your siding is up for replacement You can even take it one step further by using this opportunity to update your exterior color palette, which also includes the roof, trim,and entry doors. Our expert consultants can help you find the right siding colors that will perfectly match your landscaping.
If you're worried about damage to the garden during siding installation, our installers at Homecraft® Inc. will ensure all your landscaping is covered by protective material prior to installation. We offer vinyl siding options from ProVia® and Mastic®, with factory-applied colors that require minimal maintenance. That means there will be no need for scraping and repainting, which may potentially harm your garden.
Create a Design That Highlights Focal Points
Your garden should not just be a random collection of plants. Landscaping involves creating a flowing, eye-pleasing arrangement. One way to achieve this visual effect is by choosing a focal point; it could be a fountain, a cupola or a bright-colored front entry door. This adds a visual entry point that leads to your siding and, ultimately, your garden.
To learn about our vinyl siding options, call Homecraft® Inc. at (302) 798-0302. Our contact form is available for scheduling your free in-home consultation. We serve many areas in and near Hockessin and Wilmington, DE.