As the biggest part of your exterior, the color that you choose for your siding greatly affects the mood of your home. If you are looking for a warm and summertime vibe, why not try yellow siding? Homecraft®, your trusted siding contractor in Hockessin, DE, gives tips on when to choose yellow for your home's exterior.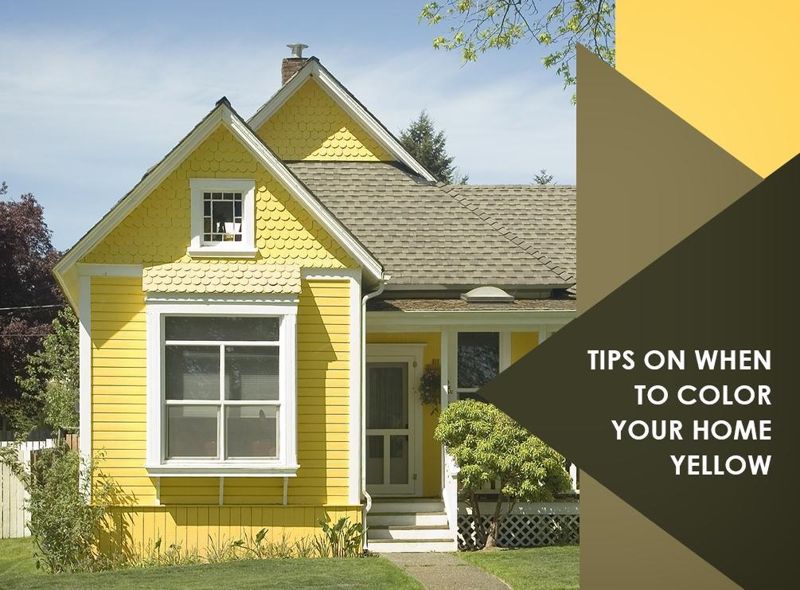 Highlighting the Greenery
Yellow provides a fresh and interesting contrast for other colors. If you live in the tropics, a soft yellow exterior against a green landscape creates a wonderful color palette. In addition, the tropical light can turn the yellow into almost gold, creating an elegant vibe.
Livening Up the Exterior
As a naturally lively color, yellow is an excellent choice if you want a cheerful exterior. You can further enhance its energizing mood by pairing your siding in Wilmington, DE, with contrasting colors for the trim. Dark-colored components like windows and doors, along with bright blue or green accents, create a lively exterior.
Creating a Welcoming Vibe
A soft yellow color can do wonders for your modern home. A pastel color makes the clean lines and simplicity of modern homes appear less rigid and more welcoming. Meanwhile, a yellow exterior for a board-and-batten-style home gives a rural and rustic feeling. This gives your house depth while enhancing its welcoming vibe.
Playing Up Your Home's Size
Colors can help scale down the size of your home. If you want to keep your home from being too overwhelming, choose a soft yellow body with white trim and black accents. For smaller structures, bright yellow siding is a perfect choice. The bright color creates a fun vibe and makes your home stand out.
Homecraft offers high-quality vinyl siding in Wilmington, DE. Our ProVia® brand option includes their CedarMAX™ Insulated Vinyl Siding. This provides superior thermal protection and a Color-Keeper™ Anti-Fade Protection that allow you to enjoy its beauty for years. Its Tri-Pigment Reflective Technology and Weather Barrier Shield keep your home comfortable and beautiful without the added expense.
Meanwhile, with its superior strength, durability, and wide range of colors and finishes, ProVia's HeartTech vinyl siding is an excellent choice for your home. This is also backed by a transferable Lifetime Plus Limited Warranty for your peace of mind. If you want more options, we also carry quality siding options from Mastic by PlyGem®.
Turn to Homecraft for your home improvement needs. We make sure to provide the best quality materials for your home. Call us today at (302) 798-0302 to learn more about our products and services. You can also get a free siding estimate by filling out our contact form.