Siding can come in a wide variety of materials, colors and finishes. For example, vinyl siding can be produced at almost any color to match the current style of your home, while wood siding can be in the form of traditional shakes and shingles or in more streamlined clapboards. While your siding can be a major factor in your home's curb appeal, its function extends far beyond aesthetics.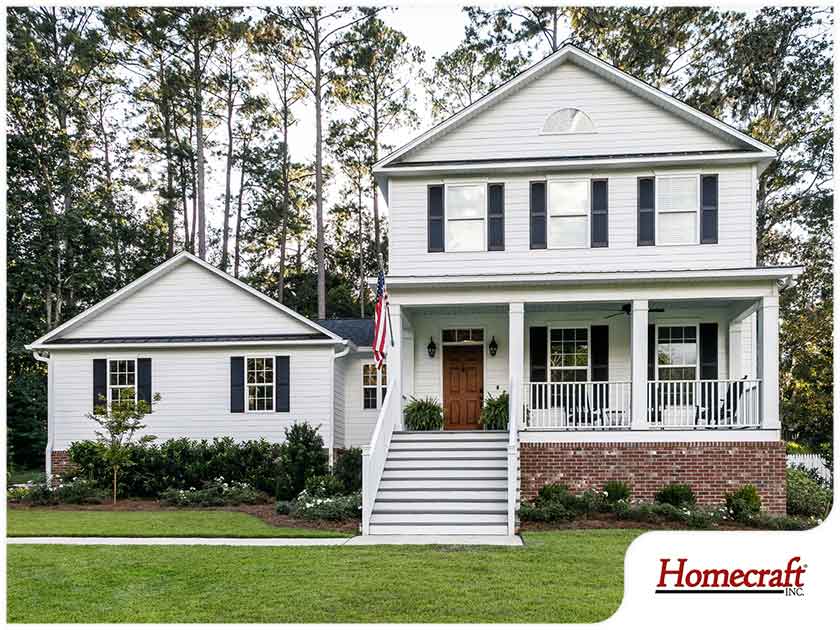 Many homeowners choose siding based on how it will look on their homes. This is a good way to narrow down the long list of siding products and get you started in your siding replacement project. However, it also pays to look at what these products can do for your home. You can do so by learning the ways siding protects your exteriors. Here are a few of the most important features and benefits of siding as explained by our experts at Homecraft Inc.
Defends Against the Elements
If your home was a body, the frames would serve as its skeleton and the siding would be its skin. As the outermost part of your exterior, your siding is responsible for protecting your interior walls from the sun, rain and snow. Without it, the vulnerable drywall can be exposed to moisture and cause a number of problems in your home.
Provides Support
While you cannot rely on your siding to serve as the support that holds your home together, it is still an essential part of your home's structure. It can help protect cracked and damaged parts of your home by slowing down any factors that could exacerbate existing problems
Improves Insulation and Energy Efficiency
Ask your local siding contractor for recommendations about which siding products perform best in your climate. Siding boards help contain your home's thermal envelope, keeping it cool in the summer and warm in the winter. This makes siding an important part of your energy efficiency.
At Homecraft Inc., we are your leading provider of siding repair, maintenance, and installation services. Give us a call at (302) 798-0302 or fill out our contact form to request a free estimate today. We serve homeowners in Hockessin and Wilmington, as well as other nearby areas in DE.