There's something to be said about homes with a consistent and seamless design. When the trims of your replacement windows match the trims on your entry doors, it can make for a very coherent style and improve your curb appeal overall. However, while this is a reliable rule in architectural design, it is far from being hard and fast.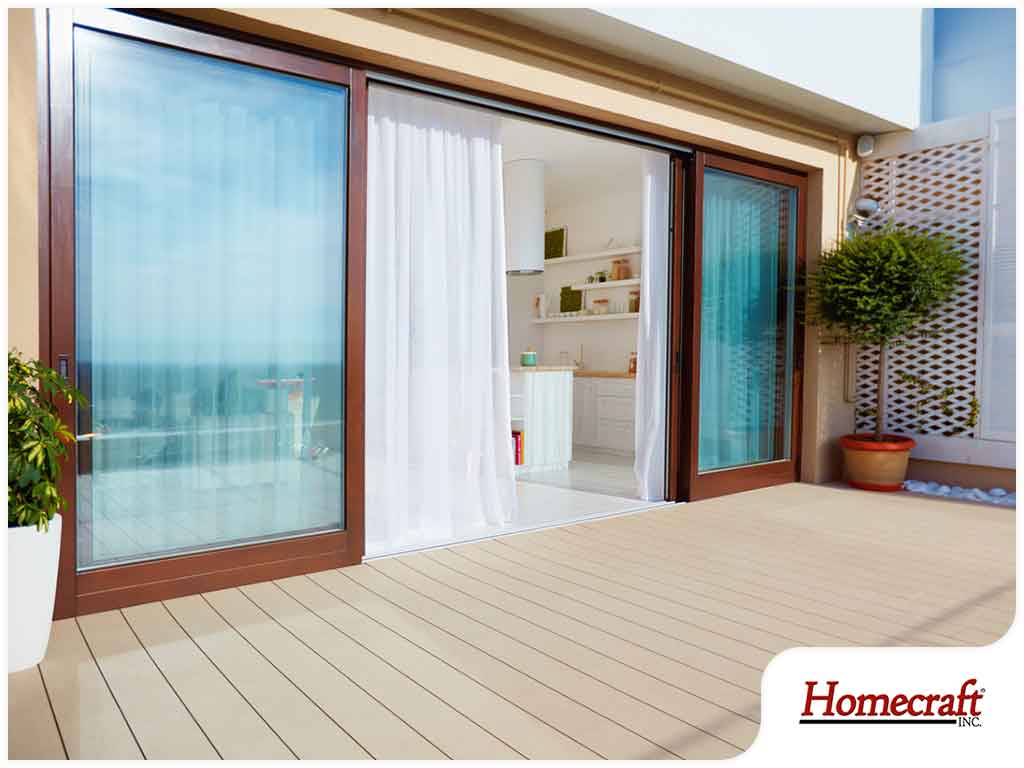 Today, contemporary designs focus more on flexibility and versatility, often consciously breaking some of the more traditional rules that used to dominate the industry in favor of visual appeal and uniqueness. Without a professional to help you make design decisions, matching doors and windows can be challenging for the average homeowner. Here are a few pointers from our experts at Homecraft® Inc. on how to approach this tricky situation.
Matching Doors and Windows
Material can be a big factor when trying to match trims, stylings, and finishes. For example, vinyl windows might be a great choice for your home, but as an entry door, vinyl is far from ideal. The main concept to keep in mind here is that it's perfectly fine to match these two important parts of your home but don't let this limit your design possibilities.
Contrasting Works
Entry doors hold a special position in the facade of your home. In fact, most designers choose to make them "pop out" by choosing bright and bold colors that don't necessarily blend well with the rest of your style. Contrasting helps to give emphasis on certain points of your design. It can also help you make a statement with your front door.
Sticking to Tradition
Of course, there are also proponents to sticking to traditional architectural styles. If you've recently had a wood window installation, then it would also work well to match it with an entry door that has a nice wood grain texture.
At Homecraft® Inc., we can help you maximize the curb appeal of your home with the right doors and windows. Call us at (302) 798-0302 to schedule a design consultation and get a free estimate on your home improvement project today. We serve homeowners in Wilmington and Bear, DE.