As your trusted window company in the region, Homecraft® believes that you deserve only the best for your home. That is why we carry products manufactured by the leading companies in the industry, such as Andersen® Corporation.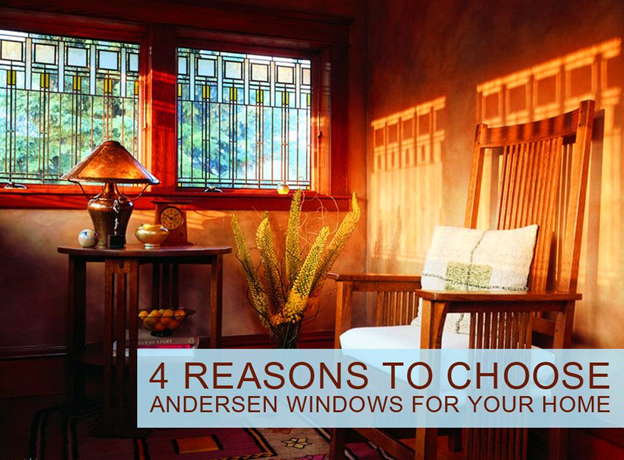 For over 110 years, Andersen Corporation has been helping homeowners across the country build better homes through their quality window and door replacements. Known as a leader in home improvement, the company strives to provide products that will benefit any type of structure. Here are four excellent reasons to choose Andersen replacement windows in Wilmington, DE, for your home:
1. Andersen Windows Promote Energy-Efficiency – Today's homeowners are increasingly looking for energy-efficient home upgrade options. If you aim to build a greener home, start by investing in Andersen windows. Andersen was the first window and door manufacturer to be named ENERGY STAR® Partner of the Year. The company earned that honor several more times—a solid proof of their commitment to green building.
2. Andersen Windows Combine Design and Functionality – Andersen strives to support your creativity in designing your personal space. That's why we provide you with an impressive selection of vinyl windows in Wilmington, DE, including double-hung, casement, picture, gliding,, and more. You can select a style of your choice, along with different customization options to improve both your windows' design and functionality.
3. Andersen Windows Use High-Performance Materials – Regardless of where you live, Andersen has the right windows for your needs. Andersen uses some of the most durable and efficient frame materials, such as wood, vinyl, composite Fibrex®, aluminum, and fiberglass. These windows also come with energy-efficient glass to combat unwanted heat gain and loss.
4. Andersen Windows Come With Industry-Leading Warranties – By turning to Homecraft for your Andersen wood window installation in Bear, DE, you can take advantage of some of the strongest warranties in the industry. You can have peace of mind knowing that you will be protected from costly damage for many years.
Homecraft offers homeowners like you an easy and stress-free way to select the perfect Andersen replacement windows for your home. To get a FREE consultation with our experts, you can call us at (302) 798-0302 or fill out our contact form. We'll be happy to assist you.