Sliding patio doors are good things to have in your home. Not only do they grant you easy access to your backyard but they also add to your home's overall value. Unfortunately, they're also incredibly prone to sticking, which can be a problem for most homeowners. Thankfully, there are ways for you to fix a sticking patio door.
In this post, Homecraft Inc., a leading supplier of vinyl windows, shares six helpful tips that can aid you in fixing a sticking sliding patio door.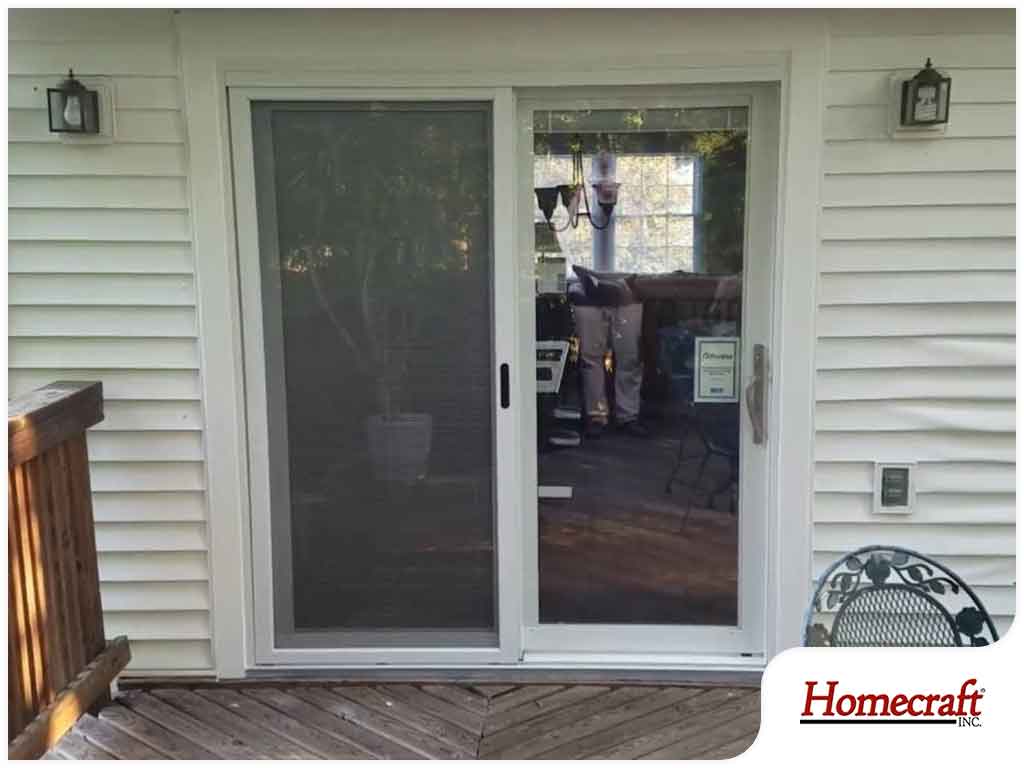 Adjust the Rollers – To open them, sliding patio doors have rollers attached to them that can be accessed through one or two small holes at the top and bottom of the door. These holes are often used in adjusting the roller height. Remove the plastic plug that covers them and use a screwdriver to tighten and loosen the roller height just right for a smoother glide.
Clean the Track – The tracks of your sliding patio doors are dirt magnets and can be difficult to clean. With that in mind, use a vacuum to remove any loose debris first. Then, take a dry and stiff scrub brush and work through it from corner to corner. Once you've done that, make sure to vacuum once again and wipe the tracks clean with a damp sponge or cleaning eraser. If there are any dirt caught in the hard to reach rollers, open and close the door a few times between steps.
Lubricate – On the other hand, if your patio door's track is clean, you might have to lubricate it with a silicon-based lubricant. As you spray it, make sure to roll the door back and forth to allow it to spread. Experts recommend using silicone-based products as they don't attract dirt and grime the same way standard oil lubricants do.
Remove the Door – If the aforementioned methods do not work, it might be time to call a door and replacement windows professional to remove the door. As doing this will involve heavy lifting, make sure to check your warranty first to see if they still cover the service or replacement parts. Once the door has been removed, pry the rollers from their pocket and check if they need to be replaced.
Clean the Rollers – If your rollers don't seem to need any replacements, it's possible that they need to be cleaned. Clean them with water and a hard-bristle brush before adding lubricant to the wheels. Afterwards, replace them by lining them up with the adjustment holes and install them at their highest placement to make the door installation easier.
Weatherstripping – Since the door is removed, make sure to check all weatherstripping as well. Examine them for any loose or damaged areas as this can cause them to become loose. If the weatherstripping isn't secured tightly, it can cause unnecessary friction that can make your sliding patio door stick.
Turn to Homecraft Inc. for your home improvement requirements. We are your leading provider of sliding patio doors and wood window installation services. Give us a call at (302) 798-0302 or fill out our contact form to request a quote. We serve homeowners in Wilmington, Bear and other nearby areas in DE.